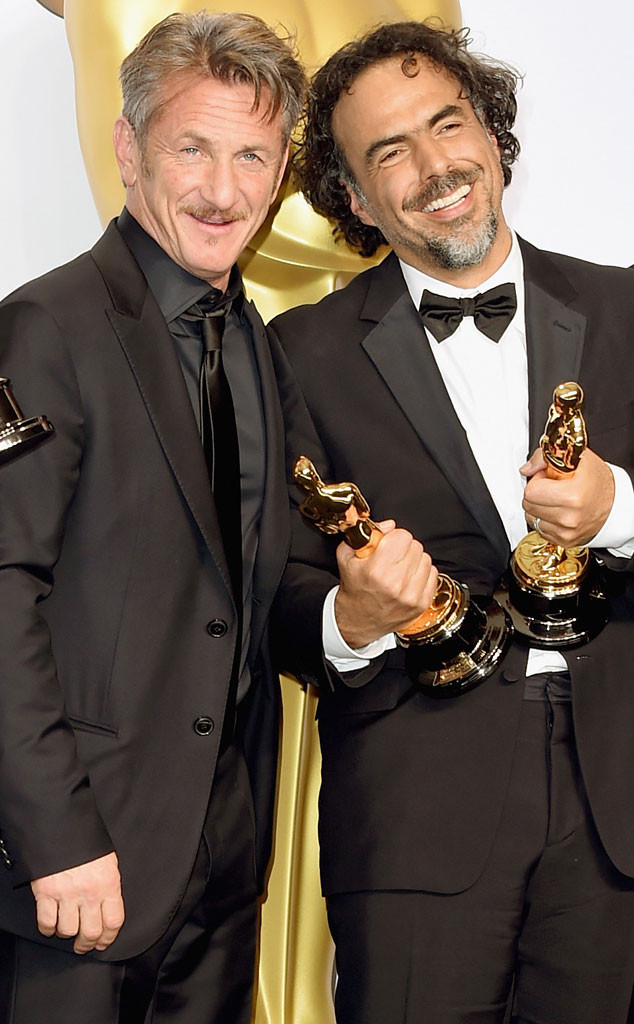 Jason Merritt/Getty Images
When Sean Penn announced Birdman as Best Picture at the 2015 Oscars, he joked of the film's Mexican director Alejandro González Iñárritu, "Who gave this son of a bitch a green card?"
Not everyone was laughing at this politically incorrect quip, but González Iñárritu, who directed Penn in 21 Grams, told Variety he personally "found it hilarious."
"Sean and I had that kind of brutal relationship where only true friendship can survive," he explained. "When I was directing him in 21 Grams, he was always making jokes...I made a lot of very tough jokes (to him) that I will not tell you."