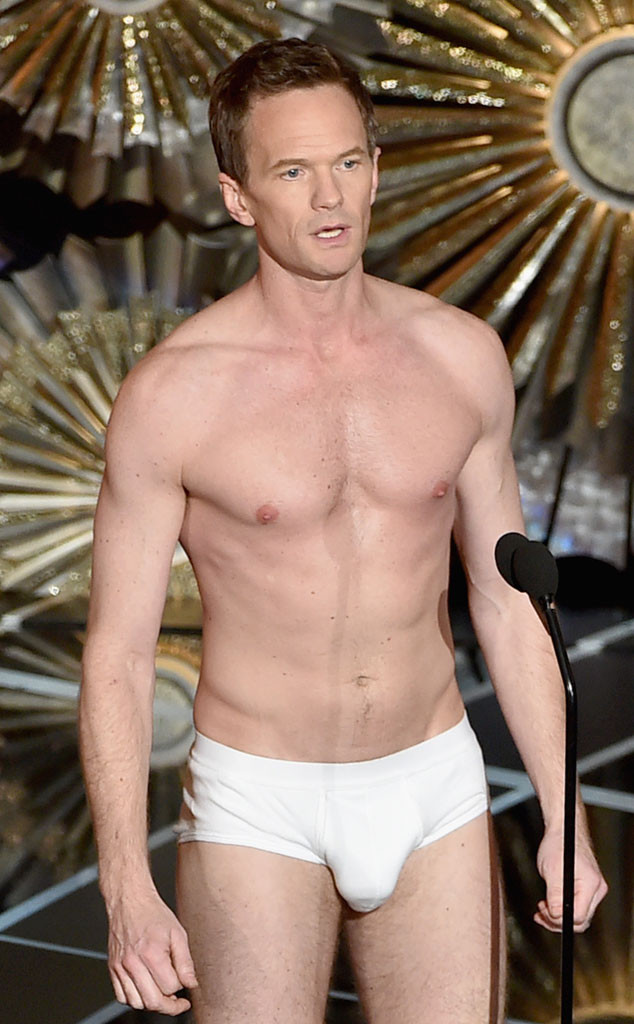 Kevin Winter/Getty Images
Didn't expect to see an Oscar host in underwear, did ya?
Neil Patrick Harris quickly grabbed viewers' attention after the first hour of the Oscars when he decided to spoof the nominated film Birdman.
When producers went on a search to find the host backstage, they found the How I Met Your Mother star near his dressing room in a fabulous robe. All that changed, however, once he decided to take it off!
While trying to pass through a slew of reporters, Neil stripped down to his tighty-whities and even made time to visit good friend Miles Teller on the drums. Shout-out to Whiplash, everybody!