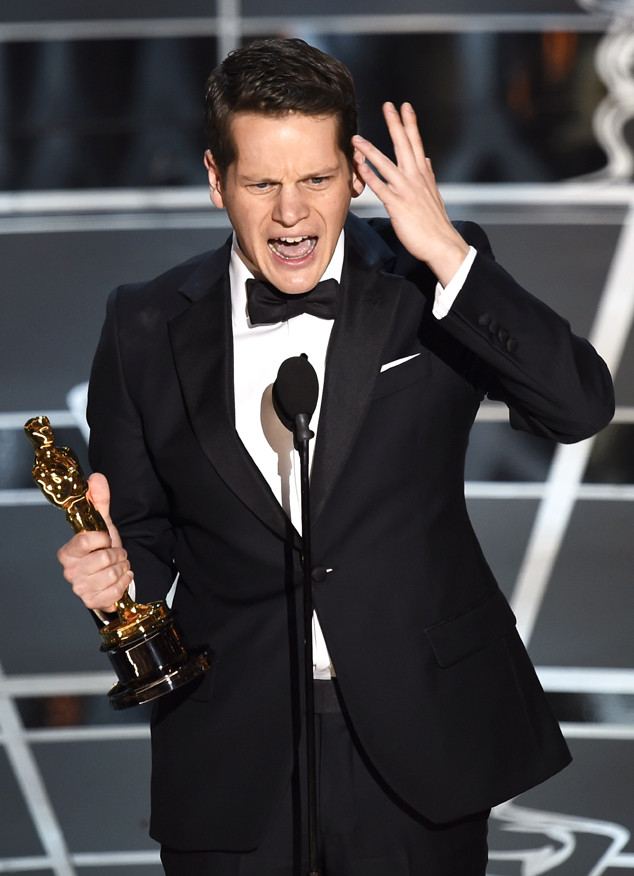 ROBYN BECK/AFP/Getty Images
Graham Moore just won hearts and minds in addition to an Oscar for Best Adapted Screenplay.
And to think, we were already sold when he began with "Thank you so much to the Academy—and to Oprah—for this," referring to Ms. Winfrey, who had just presented him with his deserved honor for penning The Imitation Game.
But then he positively blew us—and the audience, which gave him a standing ovation—away with the rest of his speech, paying tribute to Alan Turing, the brilliant mathematician who was instrumental in helping the Allies win World War II but was then prosecuted in his native England less than a decade later for being gay, and to those who may be struggling at this very moment.