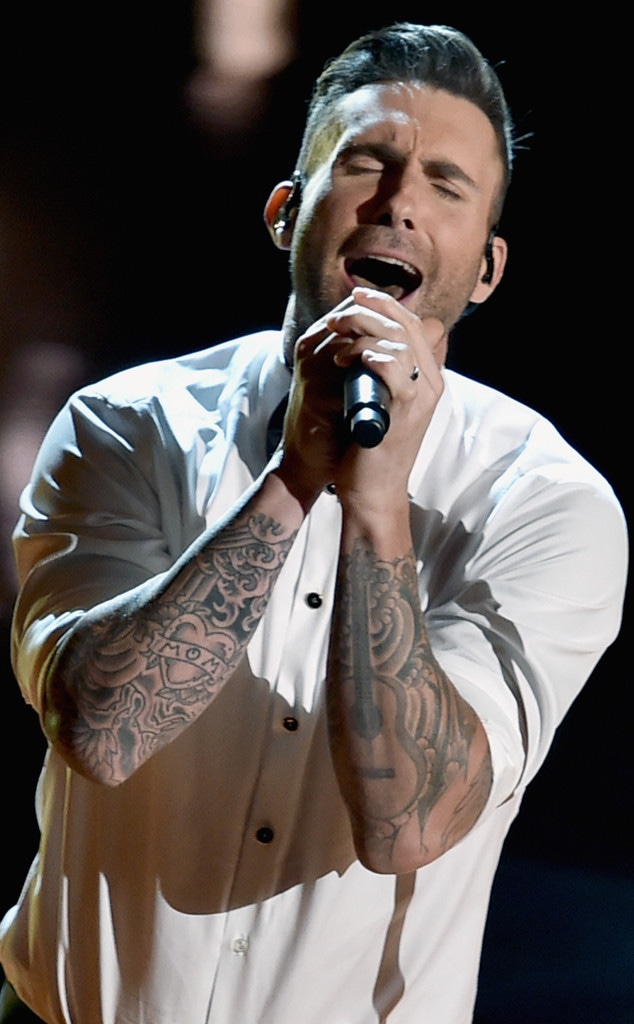 Kevin Winter/Getty Images
Perhaps it's his lovely voice. Maybe it's his handsome looks and epic tattoos.
Whatever the case may be, Adam Levine certainly kicked off the Oscar musical performances on a high note Sunday night.
After Neil Patrick Harris' epic opening, The Voice coach joined his band Maroon 5 to perform "Lost Stars," one of the five official songs nominated for Best Original Song. As you can guess, he certainly turned up the heat.
"God, tell us the reason youth is wasted on the young / It's hunting season and the lambs are on the run," Levine sang while wearing a white button-down, black bow tie and matching pants. "Searching for meaning / But are we all lost stars, trying to light up the dark?"
The single comes from the movie Begin Again that features Levine, Keira Knightley and Mark Ruffalo.
The film centers around a disgraced music-business executive and a young singer-songwriter who is brand-new to New York City. In a surprise turn, the two take on an unlikely collaboration that combines each of their talents.
"I did this movie for no money. I'm very lucky that I'm in that position," Levine recently confessed to USA Today. "I want to have good experiences. I don't want to do a bunch of s--t that I hate."
He added, "I want to treat [acting] completely differently because I have the very fortunate luxury of not having to think of this in terms of money."
With an Oscar nomination, we'd say he's on the right track. Well done, Adam and we'll see you on The Voice Monday night!