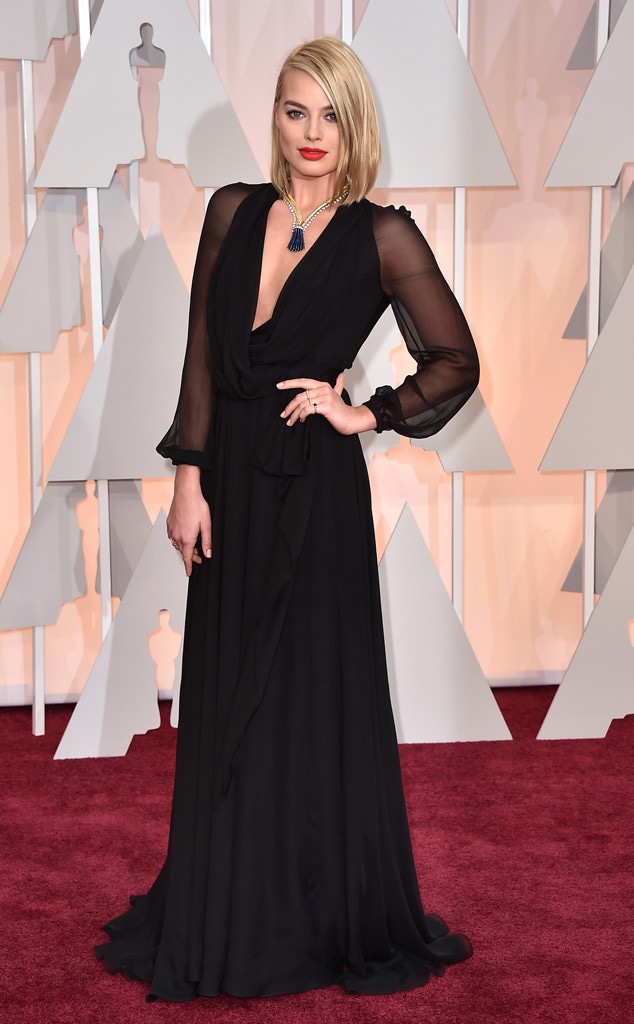 Jordan Strauss/Invision/AP
Ladies and gentleman, Margot Robbie has arrived (we can hear the va-va-voom from here).
The Australian beauty stepped out on the 2015 Oscars red carpet in a plunging, sheer-sleeve Saint Laurent gown and vintage Van Cleef & Arpels necklace that literally took our breaths away. (Must...inhale...)
The beaded stunner is fit for a museum, as Ryan Seacrest noted, which led Margot to further explain the massive statement piece: "This necklace right here is worth more than my life, [so I] better not lose it tonight" she quipped. "It was created for the Duchess of Windsor [Wallis Simpson] in the '30s so I'm very lucky to be wearing it."
Another notable aspect of Margot's red carpet look? Her newly cropped locks! The Focus actress sported a sleek blond long bob, which was angled just above her shoulders (really, this haircut is unstoppable). And it's perfection in bob form if we do say ourselves.
And in case you needed an upclose of that, er, bling:
Jason Merritt/Getty Images
No further comment necessary.
Watch:
See Margot Robbie's Stunning Necklace at 2015 Oscars