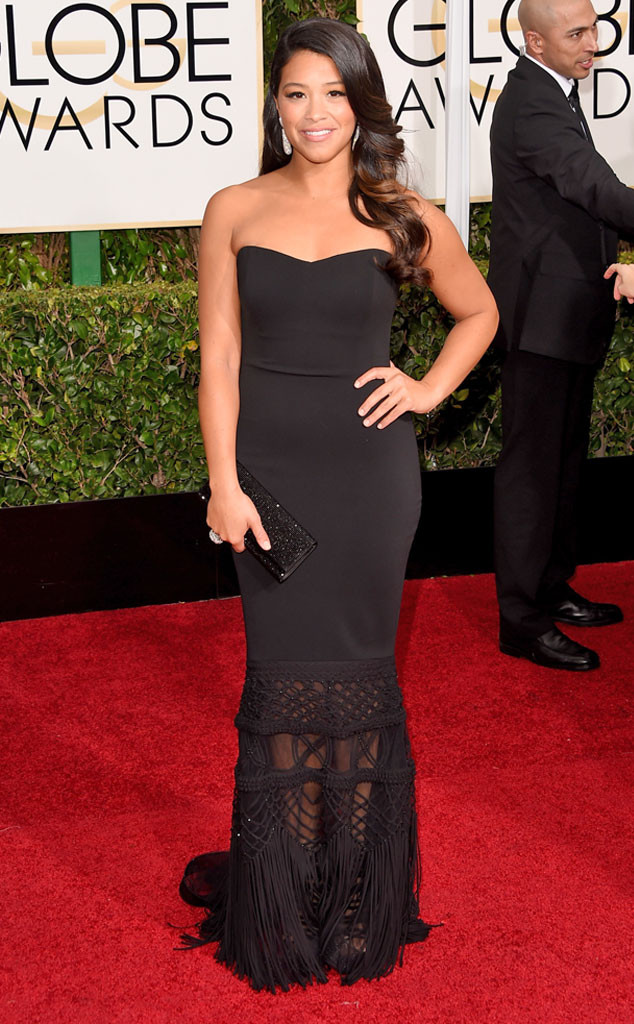 Jason Merritt/Getty Images
Gina Rodriguez is one day away from attending her first Oscars!
"I'm terrified!" the gorgeous Jane the Virgin star told reporters earlier today at the Gold Meets Golden event in L.A.
The Golden Globe winner added of her Academy Awards day plan, "I just wanna lay low because I'm not a nominee. I had my time. I [wanna give] them their time, their experience...But I am going in a really awesome eco-friendly dress."
Rodriguez is attending this year's Oscars on behalf of Suzy Amis Cameron's Red Carpet Green Dress campaign. Rodriguez says she met her dress designer just this week after she flew in from Paris.