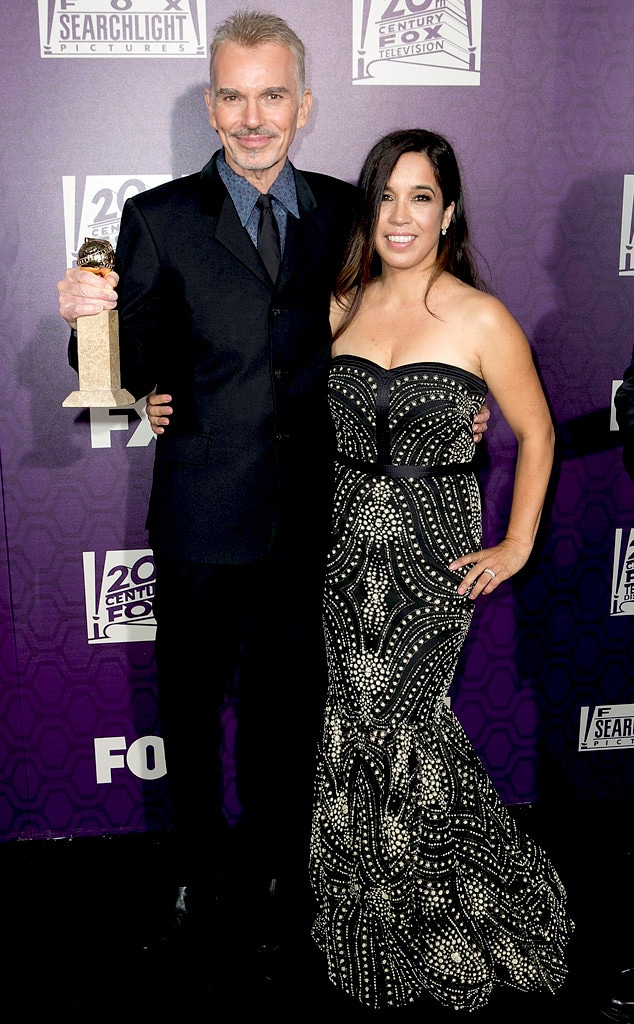 Gabriel Olsen/FilmMagic
Surprise!
Billy Bob Thornton is a married man once more...and has been for almost four months!
"Billy Bob Thornton, 59, and longtime girlfriend Connie Angland, 49, were wed on Oct. 22, 2014 at their home in Los Angeles during a private ceremony before family," the actor's rep told E! News in a statement on Saturday, Feb. 21.
The two are parents to a 10-year-old daughter, Bella.
Billy Bob has three other children from previous relationships. This marks his sixth marriage.
His new wife, a puppeteer and costume artist, has worked with special effects crews on movies such as Men in Black, Men in Black II, Stigmata and Planet of the Apes. She has often accompanied Billy Bob at celebrity events.
George Pimentel/WireImage
The actor first got married in 1978, to Melissa Lee Gatlin. They had a daughter, Amanda, before divorcing two years later. He and his fourth ex-wife, Pietra Thornton, share two adult sons, William and Harry.
Billy Bob had no children with second and third wives, Toni Lawrence and Cynda Williams, or with his fifth and most famous ex-wife, fellow Oscar winner Angelina Jolie, who was married to him between 2000 and 2003.
"Particularly like when you're in a celebrity marriage...I had one of those periods, and during that time I found celebrity to be difficult just because of privacy issues," Thornton said on Oprah's Master Class in 2014. "I'm in a good relationship now and have been for 10 years, we have a beautiful daughter."
"My dad was kinda rough on us and me, I'm like doting on my kids so much," he added. "My little girl...she has be wrapped completely around her finger. I just do anything she says."