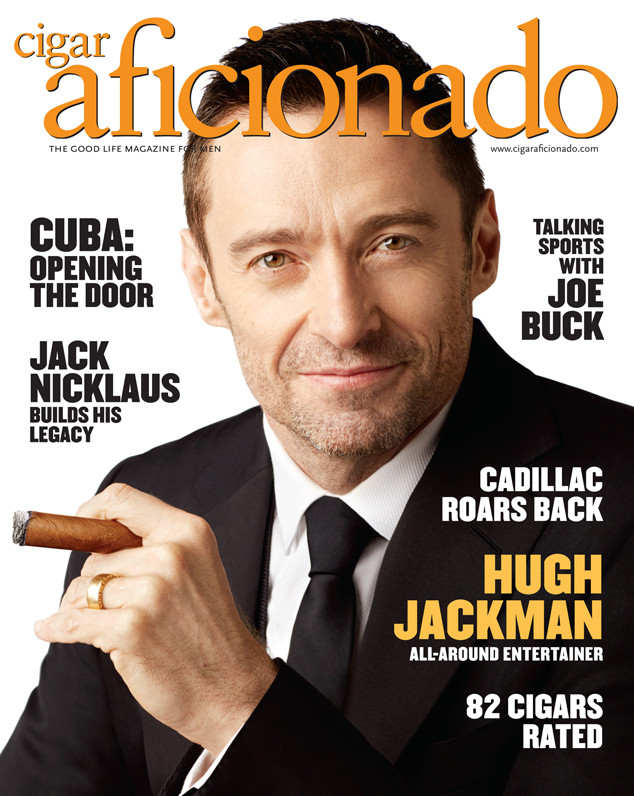 Cigar Aficionado
Hugh Jackman doesn't like to hear the word no.
In his interview with Cigar Aficionado, the hunky star admitted that he tries "to get by by saying yes to things."
"I respond to what comes my way. If you asked me which plays or musicals I'd like to do, well, I know there are lots of them but what's next? I have no idea what it is."
The Chappie star also explained how he's constantly pushing himself to be better, in every way possible, especially when he's about to take on his famous Wolverine role.