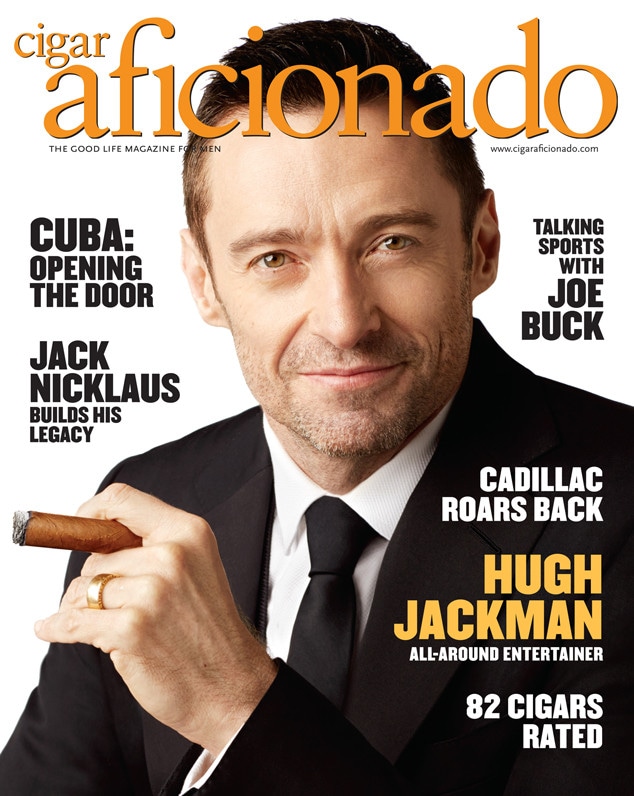 Cigar Aficionado
Hugh Jackman doesn't like to hear the word no.
In his interview with Cigar Aficionado, the hunky star admitted that he tries "to get by by saying yes to things."
"I respond to what comes my way. If you asked me which plays or musicals I'd like to do, well, I know there are lots of them but what's next? I have no idea what it is."
The Chappie star also explained how he's constantly pushing himself to be better, in every way possible, especially when he's about to take on his famous Wolverine role.
"I always want to be in better shape than I was for the last one. I don't believe in stagnation. People say they try to maintain the status quo. But I believe the natural cycle means you're either advancing and getting closer to something or you're receding," he dished.
"Every time I play Wolverine I want to go further, physically and emotionally."
Jackman explained how watching Michael Keaton in Birdman inspired him, saying, "I said to my wife, 'The moral is that I should never stop playing Wolverine. I've got to find a way to keep playing him until I die.' I know that someday they'll recast the role with another actor…I'd be happy if the role was eventually recast. It would mean that it had become iconic."
But we know there's one celebrity who doesn't want to see a new actor as Wolverine anytime soon: Ryan Reynolds.
When asked to describe the Aussie, Blake Lively's hubby gushed that Jackman is "so nice he makes ice cream look like the Manson family…I don't want to canonize the guy, but he's like a living, breathing saint."