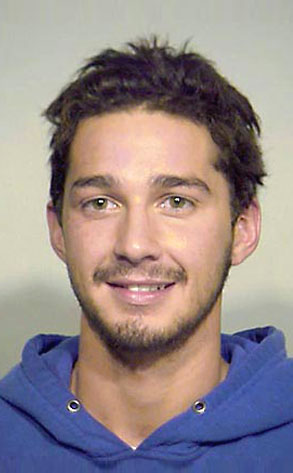 Chicago Police Dept
Remember when Shia LaBeouf won over everyone with his goofy mug shot from when he got arrested for trespassing in a Walgreens? Yeah, good times.
He recently talked to Empire magazine about what was going on under all that adorableness:
That was complete and utter insanity. I was an asshole, and it was a mistake I'm still completely embarrassed about. I was in the middle of a strange mind state, having just come off a three-month window of focus. I can't diminish what happened at all. But I can say this: I'm not the first 21-year-old to be arrested for a misdemeanor. There are lessons in life I need to learn, and I'm learning all of them in front of the public.
It's seems like a fair and intelligent response, and it makes us feel like we're falling in love all over again. There's just something so endearing about an actor willing to completely own his A-holeness. Can we get him on another Vanity Fair cover?