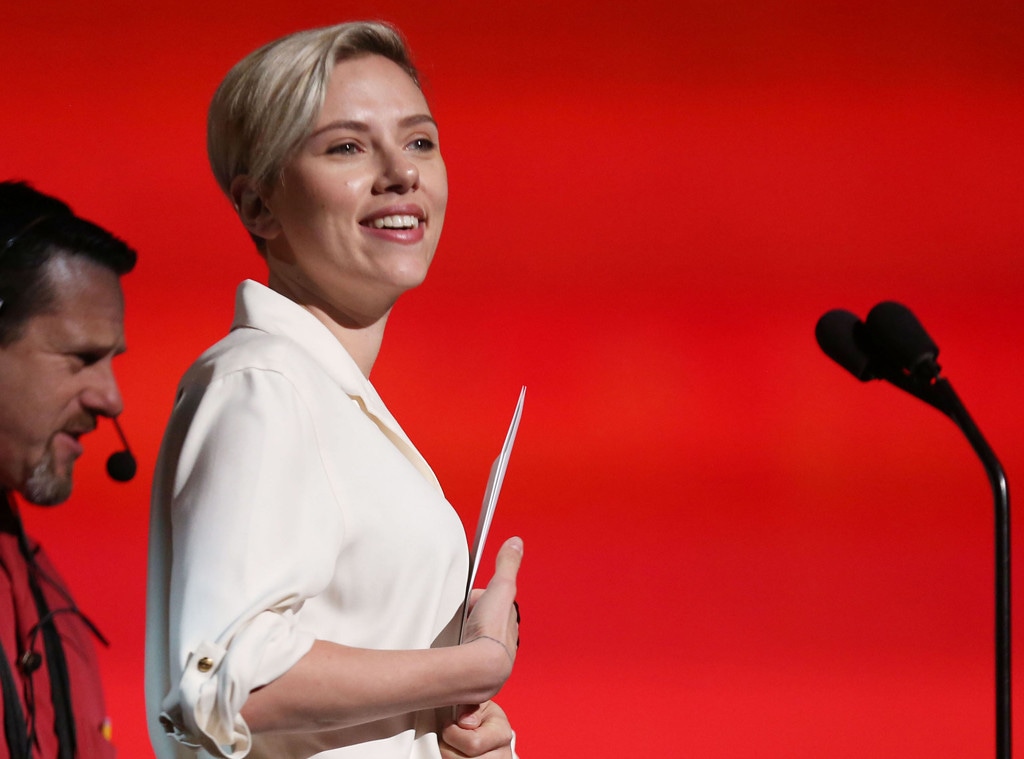 Matt Sayles/Invision/AP
OK, we're asking this question in total, utter seriousness: Who looks this good in the morning?!
Scarlett Johansson stepped out on Feb. 19 for Oscars rehearsals sporting not much more than maybe a dash of lip color. And mama looks good: The star sported a crisp white button-down, black skinnies and comfy-looking clogs as she took to the stage in the Dolby Theatre to rehearse for her appearance as Oscar presenter on Sunday night.
Scarlett was all smiles during the quick rehearsal (could be that new mom glow—the actress shares 5-month-old daughter Rose with her husband, journalist Romain Dauriac). The 30-year-old's chic blond pixie cut was flipped to one side, serving us a touch of the sideswept look that made waves during New York Fashion Week.
Johansson recently opened up about her little one to W magazine: "When she came out of me, I was so surprised," she said of baby Rose. "I had a very strong picture in my mind of what my baby would look like. And, of course, she is completely different. Perfect, but not what I'd imagined. Now, of course, I can't picture her any other way."
Johansson is in good company as a presenter: Jennifer Aniston, Lupita Nyong'o, Meryl Streep and Cate Blanchett are also set to hit the stage on Sunday night.