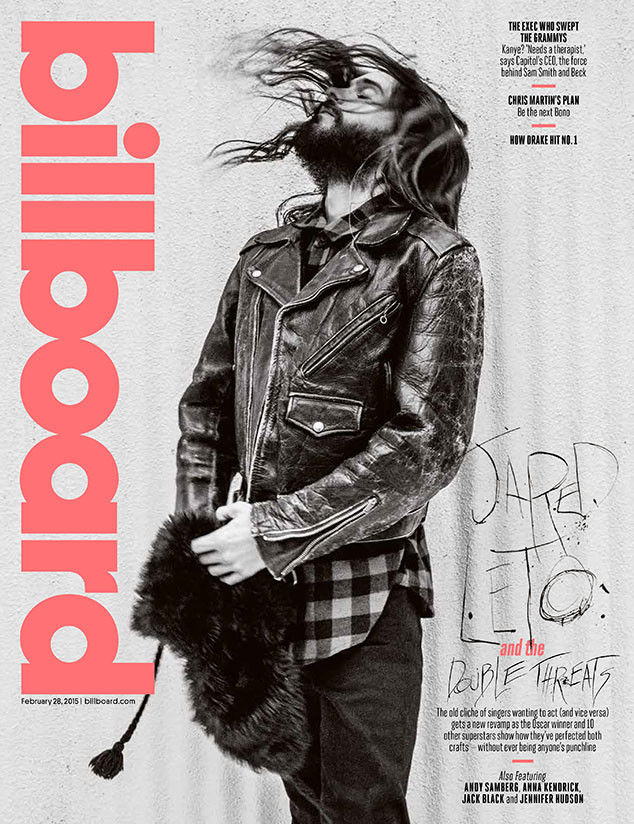 Billboard
Jared Leto is about to undergo another total body transformation!
In 2012, the actor lost between 30-40 lbs. to play Rayon, the real-life AIDS patient in Dallas Buyers Club. The role earned Leto, 43, the Academy Award for Best Supporting Actor in 2014 (co-star Matthew McConaughey took home the Best Actor award), but he hasn't acted in a movie since then.
Leto starved himself to play a junkie in 2000's Requiem for a Dream, and he later gained more than 60 pounds to play John Lennon's assassin, Mark David Chapman, in 2007's Chapter 27. "It can be an incredibly rewarding, but also destructive, thing to do," he confesses. "Your body changes forever."
When actors call him for advice on losing/gaining weight, he says, "I always try to talk people out of it."