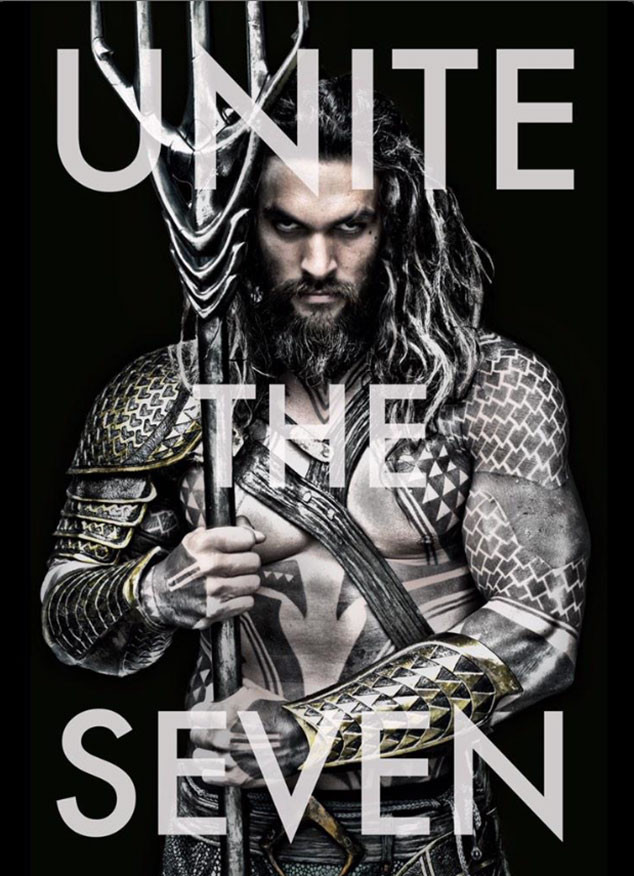 Twitter
Jason Momoa is the perfect person to play Aquaman, as Zack Snyder proved Thursday.
The Batman v Superman: Dawn of Justice director shared the first picture of the actor in costume via Twitter. It was the first time anyone aside from the cast and crew had seen what Momoa looks like as the DC Comics superhero. "There is only one true King. #unitetheseven," Snyder wrote in the caption. Unlike the illustrated version of the character, Momoa is neither blond nor wearing tights. Snyder was inspired by his own Man of Steel aesthetic, and his tattooed, muscled hero looks far more intimidating.
Per usual, Snyder was a bit cryptic. "Unite the Seven" could refer to the Seven Seas, as Aquaman is their king, or members of the Justice League: Aquaman (Momoa), Batman (Ben Affleck), Superman (Henry Cavill), Wonder Woman (Gal Gadot), Cyborg (Ray Fisher), Green Lantern (TBD) and The Flash (Ezra Miller).