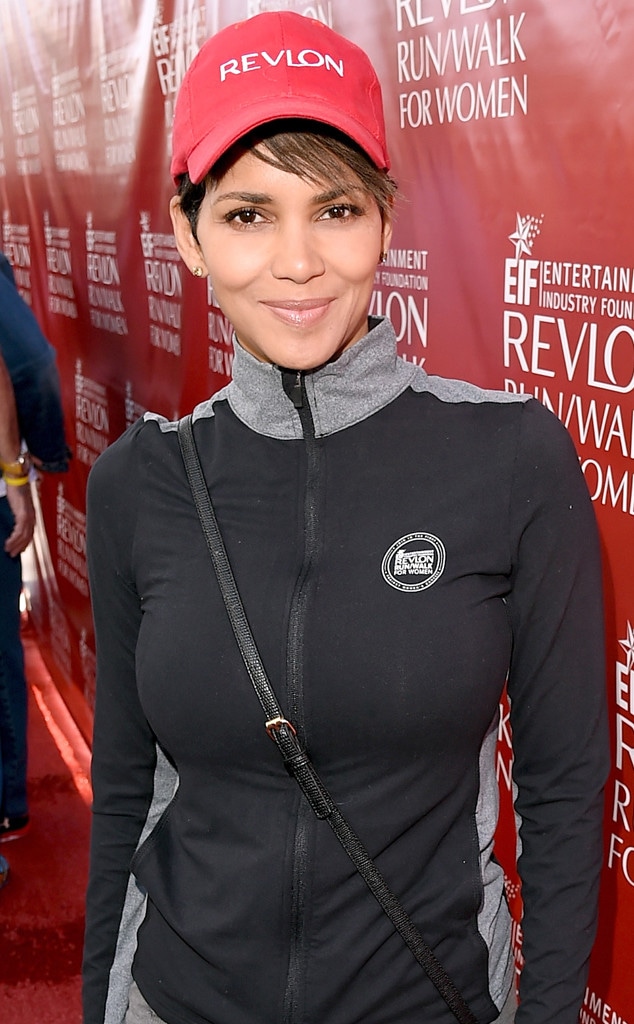 Jason Merritt/Getty Images for EIF Revlon Run Walk
Halle Berry has a very personal reason as to why she volunteers with the Jenesse Center, the oldest domestic violence intervention program in Los Angeles.
"I'm a victim of domestic violence," the Oscar winner said tonight at unite4:good's unite4:humunity gala, where she was honored for work with the center. "I wasn't married to a man that beat me up, but my mother was."
Berry was just 5 years old when she witnessed the horrific abuse. Her mom was beaten "day after day after day," Berry said.
She watched her get "kicked down stairs" and hit in the head with a wine bottle when she wasn't looking.
"Knowing that she wanted nothing more then for her little girls to see her be empowered and be a woman of strength, but having no way to make that happen was heartbreaking for me," Berry said.
Sadly, the abuse continued for some time. "She stayed for too long and her children, my sister and I, saw far too much and I've suffered the damage of being a child of domestic violence," Berry said.
She began working with Jenesse 15 years ago.
"The reason I say this organization is my heart and soul is because I understand the good that it does and the lives that it changes and the impact it has on women and the children in our community," Berry said.
Also honored for their charitable work last night were Amy Poehler, Pink, Ewan McGregor, Aaron Paul and his wife Lauren Parsekian, Christina Applegate, Josh Hutcherson and Zendaya.
Hosted by Busy Philipps and held at the Beverly Hilton hotel, presenters included Queen Latifah, Emily Blunt, Jeff Bridges, Jesse Tyler Ferguson and Forest Whitaker.
(If you or someone you know is a victim of domestic violence, call the National Domestic Violence Hotline at 1-(800) 799-7233.)