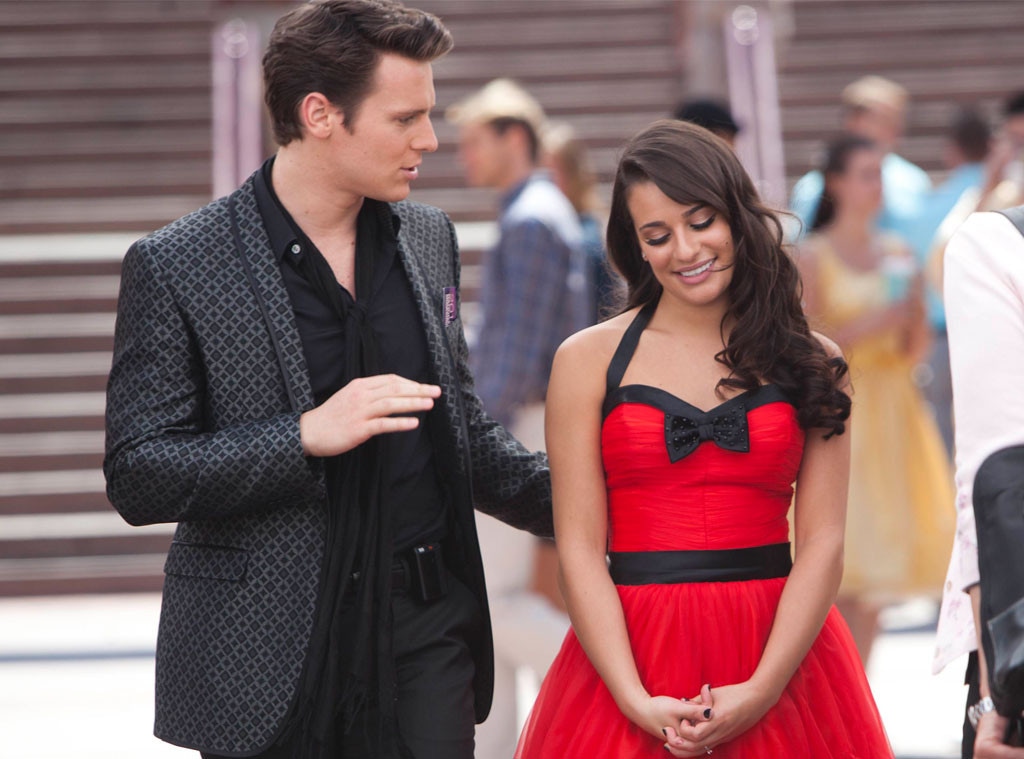 FOX
Hey Glee fans, are you ready to freak out?!
Lea Michele set the internet on fire today by tweeting out a pic of her with her real-life BFF Jonathan Groff on the set of the Fox musical drama.
"A very special day at #Glee today!," Michele wrote. "Only 3 more days left! And look who stopped by! #JGroff #JesseStJames."
Obviously, the questions on everyone's mind were if Groff was merely visiting his friend on set during the series finale shoot, or if he was actually reprising his onscreen role of Jesse St. James, aka Rachel Berry's ex and former Vocal Adrenaline member-turned-coach.
Well, we've got your answer!
E! News has learned that it's actually the latter. Yes, prepare to see Jesse St. James once more before Glee wraps, as he'll be appearing in the series finale!
While Fox has yet to comment , a source confirms to E! News that Groff, who was last seen in season three as the coach who led rival glee club Vocal Adrenaline to a second place Nationals win, will return for the finale. Details are being kept under wraps, however, as to how he'll return to Rachel's life, but it might have something to do with his old job recently being vacated by Mr. Schuester (Matthew Morrison). Could Jesse be taking over Vocal Adrenaline again?
But more importantly, what does this mean for Rachel's love life? After choosing Finn (Cory Monteith) over Jesse in season two, is the glee club hottie returning to try to win her heart over from Sam (Chord Overstreet)?
We have no idea what's in store for Groff's return on Glee, but what we do know is that we are so. Into. This!
Glee airs Fridays at 9 p.m. on Fox.