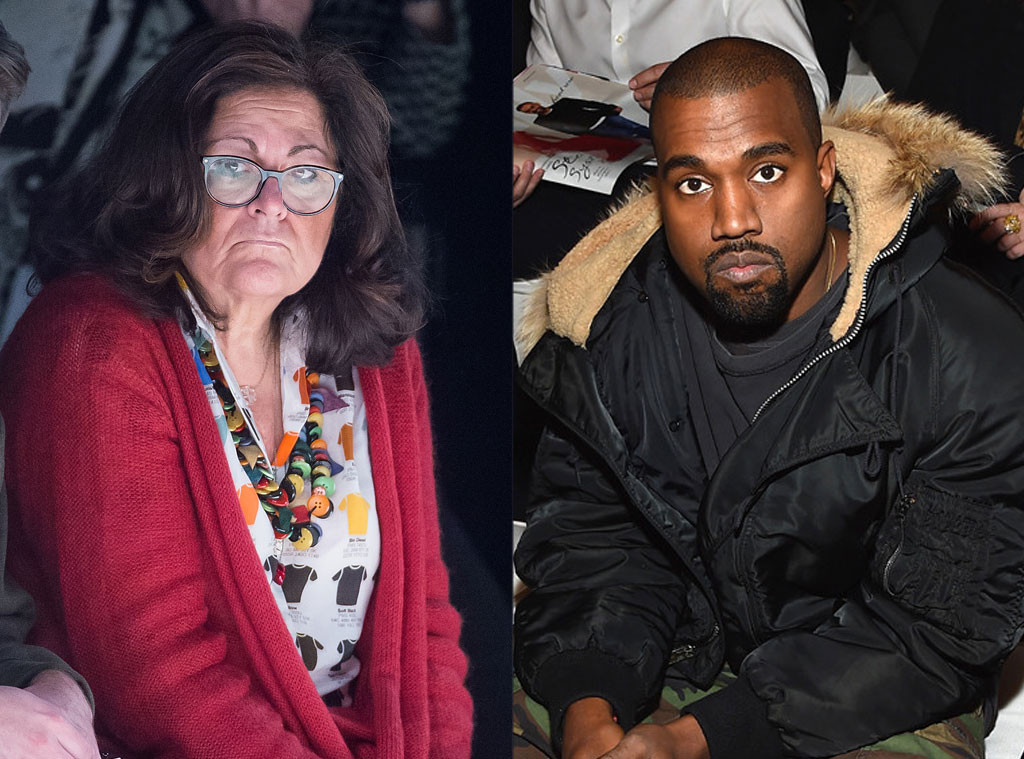 Getty Images
It seems like when it comes to Kanye West, not many people are lukewarm about the outspoken star. You either love him, or you don't. And apparently, Mercedes-Benz Fashion Week creator Fern Mallis is part of the "don't" group.
Both Mallis and Yeezy attended Jeremy Scott's New York Fashion Week show at Milk Studios on Wednesday, where the rapper-turned-designer was reportedly "swarmed" by fans and hauled by a bodyguard to the runway show.
Meanwhile, Mallis was asked what she thought of Kim Kardashian's hubby, and she didn't hold back one bit.
"I'm kind of over Kanye," the 66-year-old former CFDA executive director told the New York Post, and went on to explain why (and it had nothing to do with his buzzed-about Yeezy Season show at NYFW and more to do with just...him).
"I mean, I'm not a fan of his music, and the attitude and the agenda is not my style," she added.
While Kanye definitely has a reputation for lashing out from time to time, the celeb recently showed a very humbling side to him when speaking of his fashion show.
During an interview with Style.com, revealed that there were parts of his big day that weren't perfect and even apologized for the long wait time prior to his Adidas show and for coming off a certain way at times.
Sharpshooter Images / Splash
"Yeah, I apologize that people had to wait. That's definitely not something I did on purpose," he admitted. "I actually had no idea what time it was. I wasn't looking at the clock or in charge of that. It's literally my first proposition in three years. So I apologize for the wait, to the people that had to actually wait at the New York fashion show.
"I apologize to the kids that had to wait in the 42 theaters where we streamed the show across the globe, I apologize to them for the wait. Let me just explain something to everyone. I'm sorry. I'm a human being. I've got opinions, I'm not always right, I'm not always on time, I don't always say things in the proper way, but my intentions are always extremely pure. My purpose is extremely just."
Aw, Kanye.