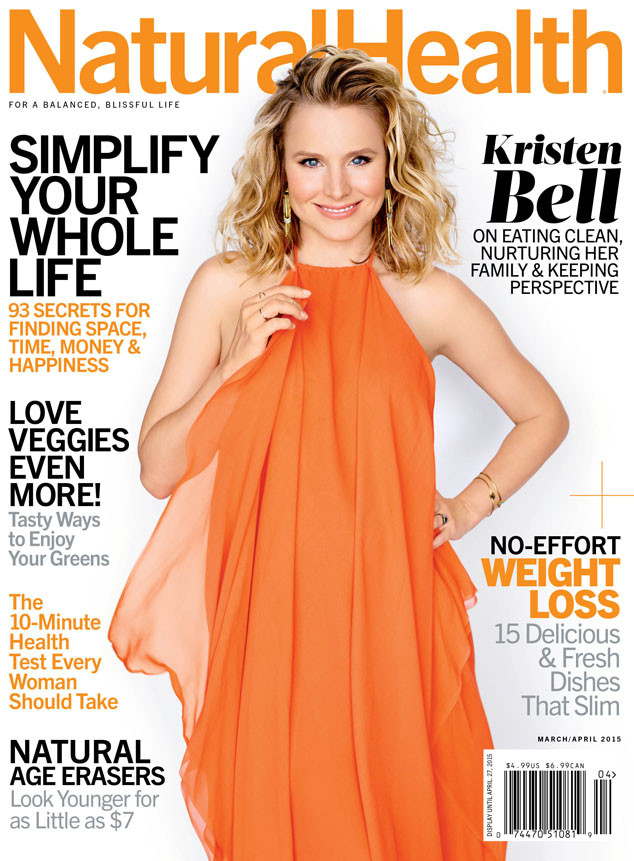 Natural Health
Kristen Bell is one hot mama!

The sloth-loving, mother-of-two actress is gracing the cover of Natural Health magazine for their March/ April issue and opens up about parenthood, her second pregnancy, her marriage with Parenthood star Dax Shepard and her "commitment to living a natural lifestyle."
The 34-year-old star shared about her past worries for parenthood saying, "Before we had kids, I'd say to Dax, 'I don't want to be like those people.' I saw a few parents I didn't envy and was terrified I'd become crotchety and close-minded like them. And he said, 'Those people had bad personalities before they had kids.' Which is maybe the best point ever made. I was like, 'You're right! And we're fun, so let's stay fun.'"
Now, the star describes motherhood as being "a lot cooler job" than she anticipated.
Seems like Bell is loving it so much that she went on to admit, "Maybe I'll be a stay-at-home mom. Maybe I'll have had five more kids."