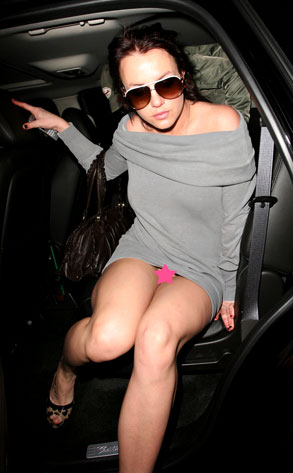 Fame Pictures
We're not sure what Britney Spears has against putting on underwear, but this is the second day in a row that she's gone au naturel—this time on her way to the B2V Salon.
Is it the general feeling of constriction? Is she just lazy about doing laundry? (We usually opt for bikini bottoms over going commando when that happens, but that's just us.) Have the lingerie freebies run out? (Victoria's Secret execs, please make this your mission of mercy!)
How about it folks? Is the crotch flashing just a fluke, or is Brit making a statement? Cast your vote below...