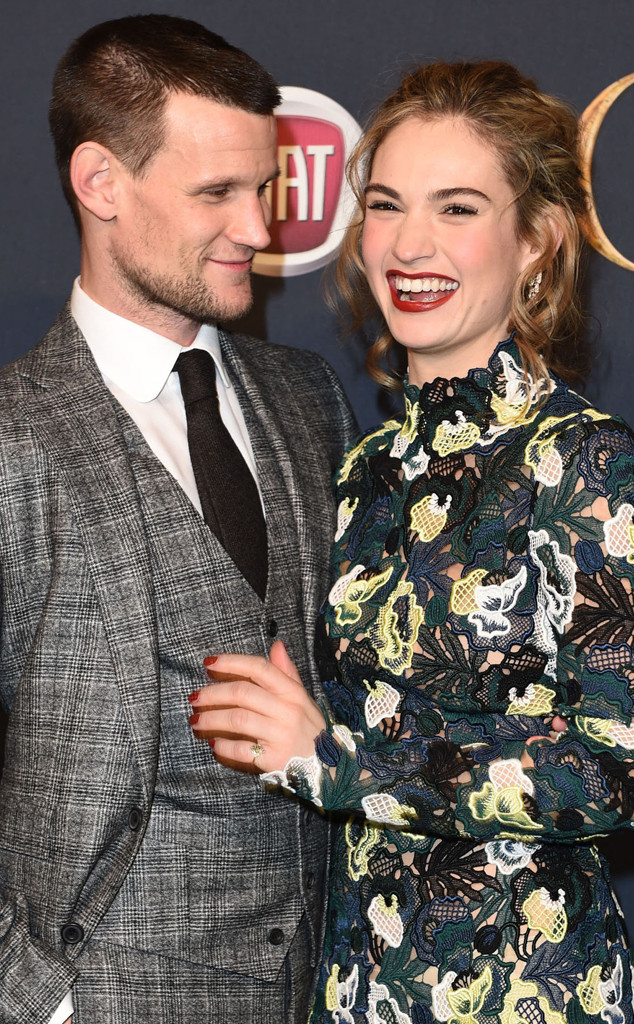 SGP/FAMEFLYNET PICTURES
Dr. Who fans—or fans of the hunky Matt Smith, really—prepare to be heartbroken.
He and Lily James have made their first official appearance as a couple during the Milan premiere of Cinderella Wednesday, in which James plays the titular character. Co-star Richard Madden and director Kenneth Branagh also joined the 25-year-old actress in addition to her 32-year-old boyfriend.
The couple glowed as they posed for pics on the carpet. She wore a grin that spanned her whole face while he looked on at her adoringly. Can you say "swoon"? Wearing an Erdem dress with Jimmy Choo shoes, James looked just as magical as Cinderella does at the ball.
Smith's low-key romance with the Downton Abbey star was confirmed when they were caught kissing back in October, so it's safe to say these two are still doing really well! At the time, however, she denied the rumors.