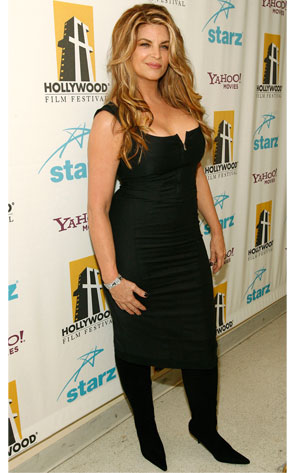 AP Photo/Matt Sayles
Kirstie Alley's hungry for a new challenge.
The actress, who parted ways with Jenny Craig last week, has announced she's working on her own weight-loss brand.
"I'm confident that I can create something exciting and innovative, something that if all goes well, will help change a fat America back into a fit America and will offer this country the healthiest, yummiest, easiest and most effective weight-loss program on the market."
But don't check your supermarket shelves for at least another year. Kirstie says her plan won't launch until 2009.
That should give her just enough time to come up with an alternative to the traditional Hollywood starlet diet—laxatives, Red Bull and cigarettes.