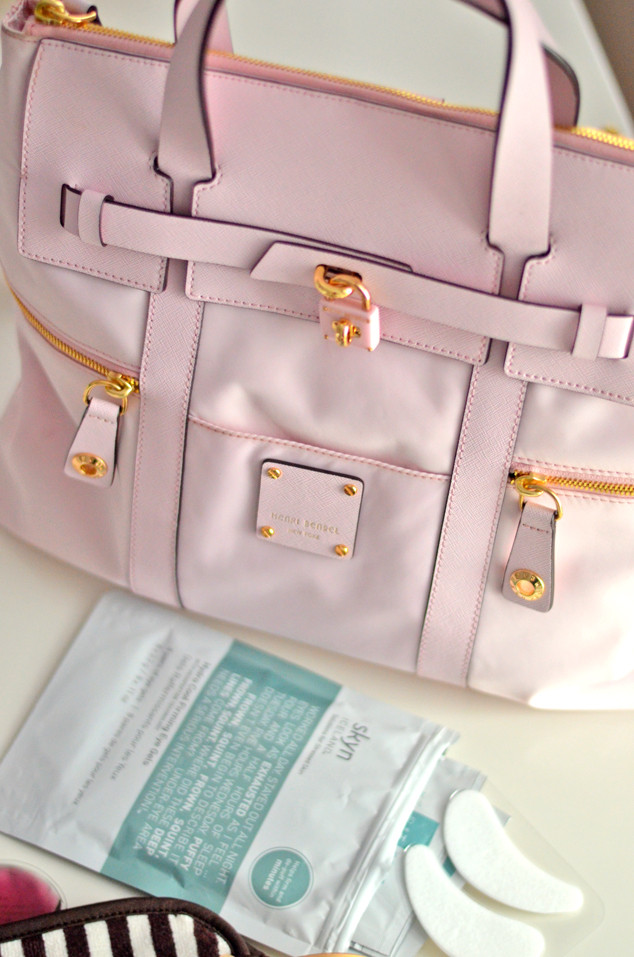 Karina Lopez
Karina Lopez, E! Style Collective's on-the-ground fashion week correspondent, shares the latest style scoop.
Just because NYFW is almost over, doesn't mean the glorious month of fashion is. London, Milan, Paris, here we come…with the chicest survival bag you ever did see!
While it's one of the most exhilarating months of the year, a fashion week may also be one of the most exhausting. It's not an exaggeration when we say most of us have to give ourselves pep-talks to prepare for back-to-back shows, events, meetings and everything in between. Now don't get us wrong, we're certainly not complaining, but every girl, whether she be at fashion week or not, should always has her go-to products.