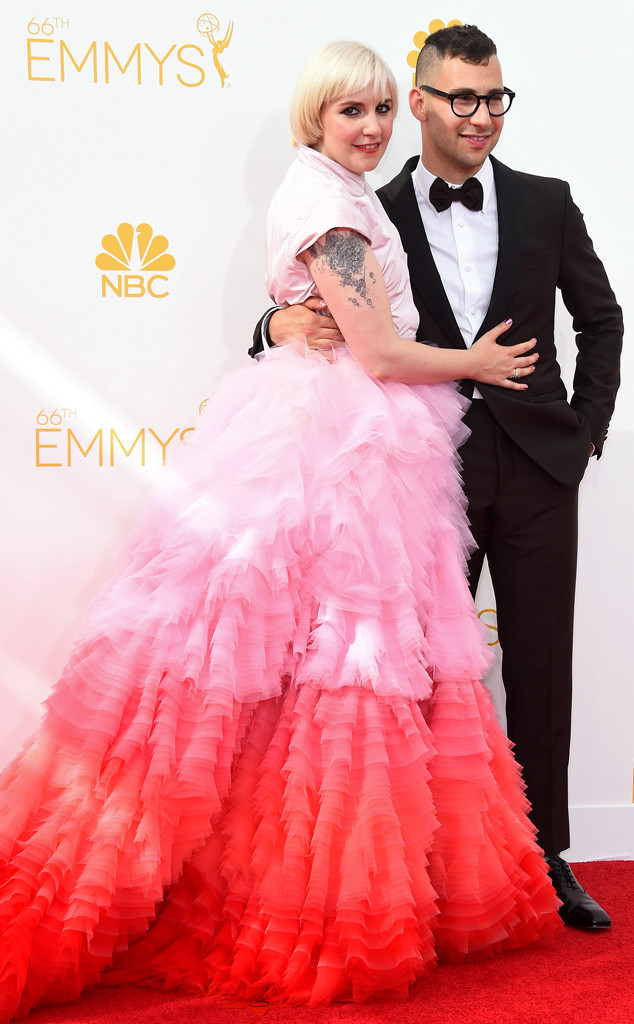 Frazer Harrison/Getty Images
Jack Antonoff may not open up much about his personal life, but when he does, the musician is gushing about his leading lady Lena Dunham.
"We've been together for over two years, which for me is a long time, and I still want to know everything about her," Antonoff told The Times during a recent interview. "That's what falling in love is. You're wrapped up in a mystery novel, lost in an exciting world."
He added, "When I get home from the studio Lena's the first person to hear anything and I can tell if something's good or not by her reaction. We both work so much, chip away at things for so long, that its not like we get over-sensitive. We're not 19. We can take criticism. I love criticism from her."
Swoon times a thousand.