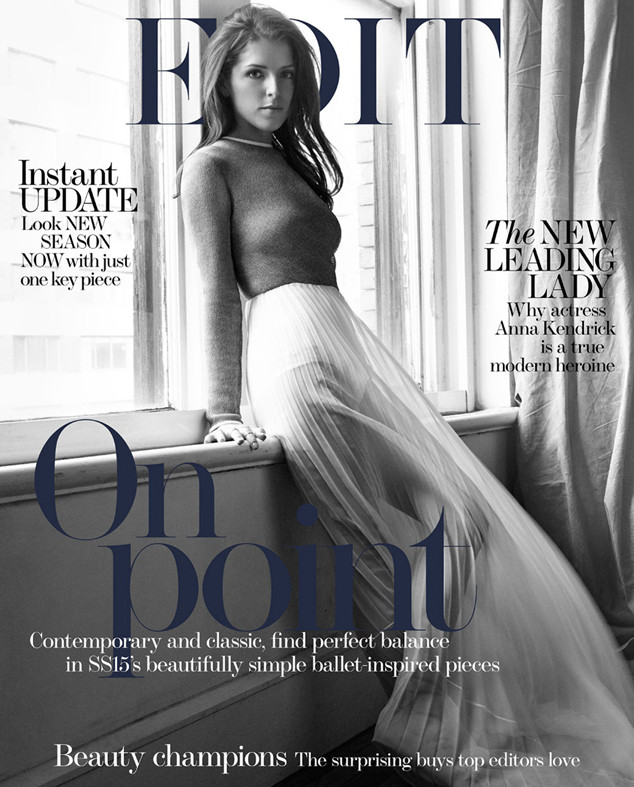 Victor Demarchelier/The Edit
Anna Kendrick would prefer to be unattractive.
Well, not technically, but she would like it if she were at the point in her career where she would be better known for her acting skills than her looks. With youth and beauty ever a constant point of pressure for Hollywood's elite, Kendrick tells The Edit that she would "really enjoy" getting roles that aren't based on somebody thinking she's "hot enough."
"I know that things will be more complicated as an older actress, in ways that I can't anticipate, but I would really enjoy getting to the point where the reason I'm getting roles or not isn't based on if somebody thinks I'm hot enough," she dishes to the magazine. "I feel like I've always been a character actress, and this is a blip in my career where I'm playing the ingénue.
"I'll be a lot more comfortable and get excited when I'm playing women who aren't supposed to be pretty," she adds.