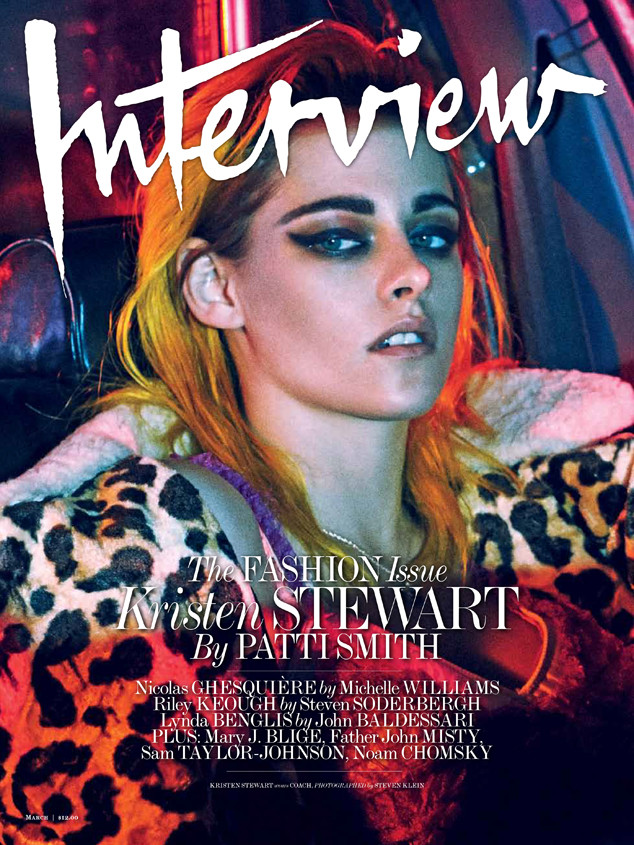 Courtesy Interview/Steven Klein
The days of Twilight are long gone for Kristen Stewart, Robert Pattinson and Taylor Lautner, but just because they're over doesn't mean they're forgotten.
Stewart, who played the lead in the young adult series film adaptation (like we could forget Bella Swan), has since moved on with other hard-hitting roles, but she dishes to Interview magazine (by way of Patti Smith) that those movies remain an extremely important part of her life.
"Anybody who wants to talk s--t about Twilight, I completely get it, but there's something there that I'm endlessly, and to this day, f--king proud of," she told Smith. "My memory of it felt—still feels—really good."
Thank goodness she has no regrets about it, because we certainly don't either! #TeamEdwardForLife.