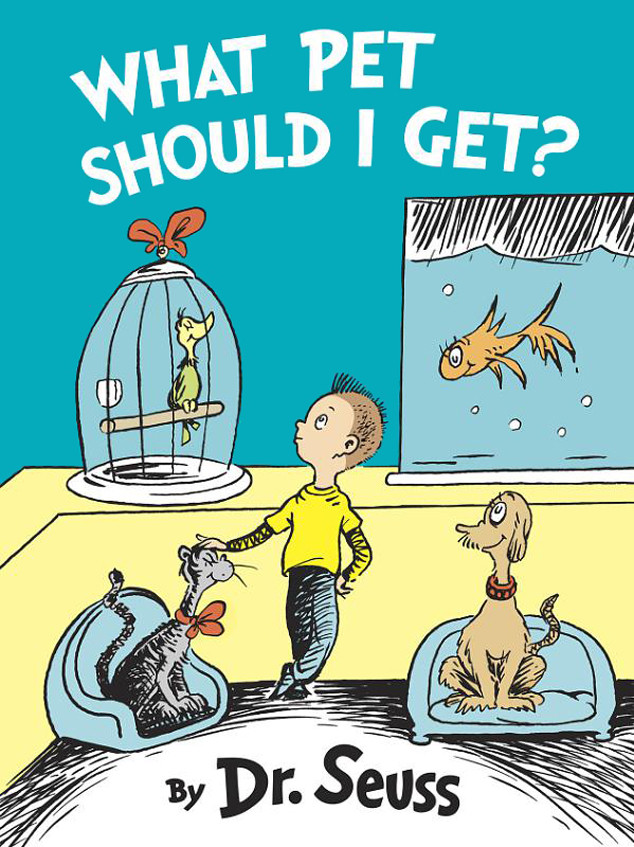 Random House Children's Books
A beloved author's spouse has discovered a treasure in her house. It was just sitting over there and now it'll be enjoyed by people everywhere.
What Pet Should I Get?, a long-lost story by the late Dr. Seuss, aka Theodor Geisel, known for The Cat and the Hat and more than 45 other classics with catchy rhymes, will be published later this year, Dr. Seuss Enterprises, L.P. and publisher Random House Children's Books said in a joint statement on Wednesday. This will be the Pulitzer Prize-winning author's first full-length picture book to be published since his 1990 story Oh, the Places You'll Go!. And it won't be the last.