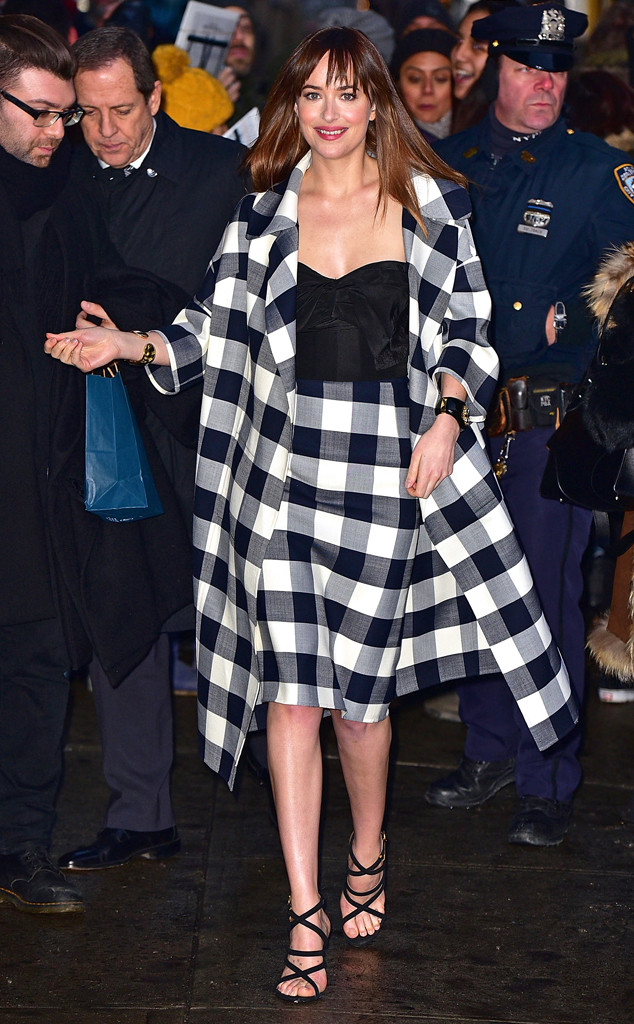 James Devaney/GC Images
Actors are known for sneakily keeping a little memento from the films they work on, so you can bet your booty that Dakota Johnson was going to do the same with Fifty Shades of Grey. And with a set like that, the possibilities were endless!
The brunette, blue-eyed beauty, who starred in the highly anticipated E L James adaptation as Anastasia Steele, revealed during a Q&A with Glamour U.K. that she snagged herself a few naughty goodies from the film after they wrapped shooting.
When asked if she took any clothing items from the movie, Johnson responded, "I stole lots of the underwear—they were comfortable." (We would've gone for the cute coral dress she wore before Christian Grey's family dinner, but you can never have too many pairs of undies...)