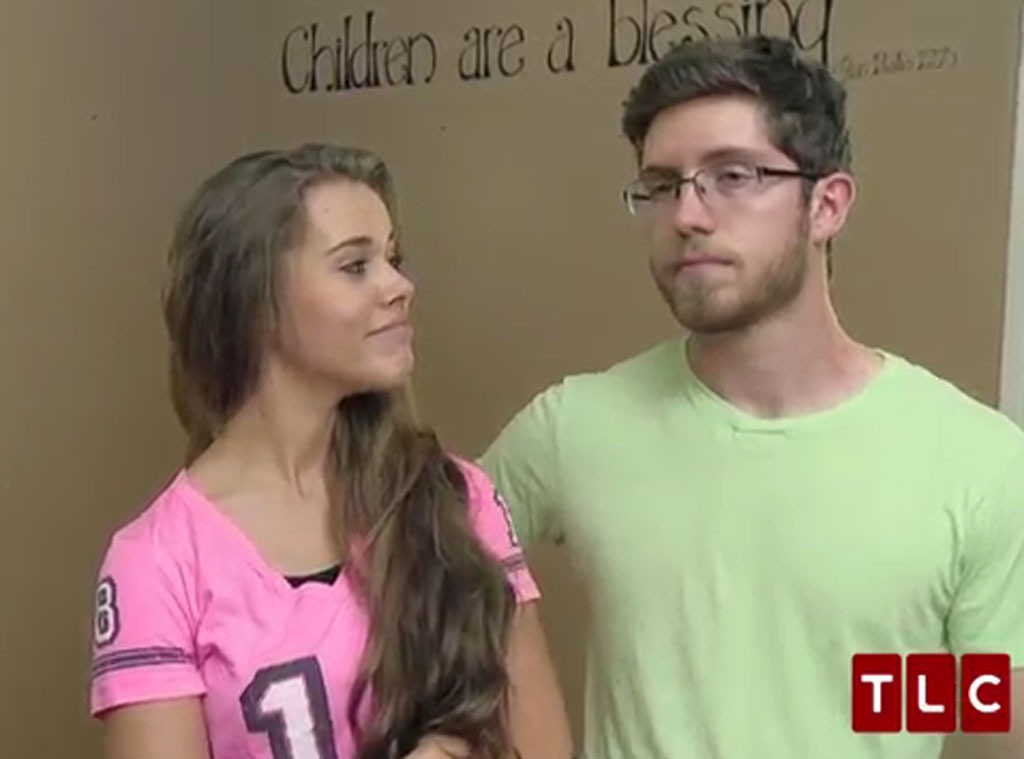 TLC
A new season of 19 Kids and Counting must mean new changes for the Duggar family!
Fans of the popular TLC reality star are super pumped for Tuesday's long awaited season premiere. Luckily, E! News has obtained an exclusive sneak peek at tonight's episode that features a huge step for Jessa Duggar and Ben Seewald.
After getting married this November, the couple is ready to move into a house of their own. And for better or worse, Jim Bob Duggar has just the place for his daughter and new son-in-law.
"Michelle and I have talked about it and if we can go give our children a place to rent really cheap when they first start off, that will really help a couple to bond together," he explained. "At least for the first couple of years."
So what is this spacious home everyone is buzzing about? Well, Grandma Duggar owns the house and Josh Duggar and Anna Duggar used to live there for almost five years. In fact, they gave birth to two of their kids under this roof.
But despite plenty of happy memories and family history, Jessa can't help but have a concern. Between mold in the master bedroom and a dirty mattress, there's some repairs that need to be done sooner rather than later.
"Other than that it's a wonderful house," Jessa assured viewers. "Nice and small and easy to clean." Always the positive one, this Duggar.  
And while her sister Jill Duggar got a nicer (and much bigger) house when she said "I Do," Jessa promises fans that she isn't envious one bit.
"The reason why Jill got the big house was because it's really close to Derick's work and so it's kind of the opposite of town. We don't mind though, really," she shared. "That's a lot of work to keep up with. They have three floors. It's got to be a lot of work."
Watch the full clip for yourself above and don't miss the final moments. One room has Jessa and Ben already thinking babies!
19 Kids and Counting airs Tuesday nights at 9 p.m. only on TLC.