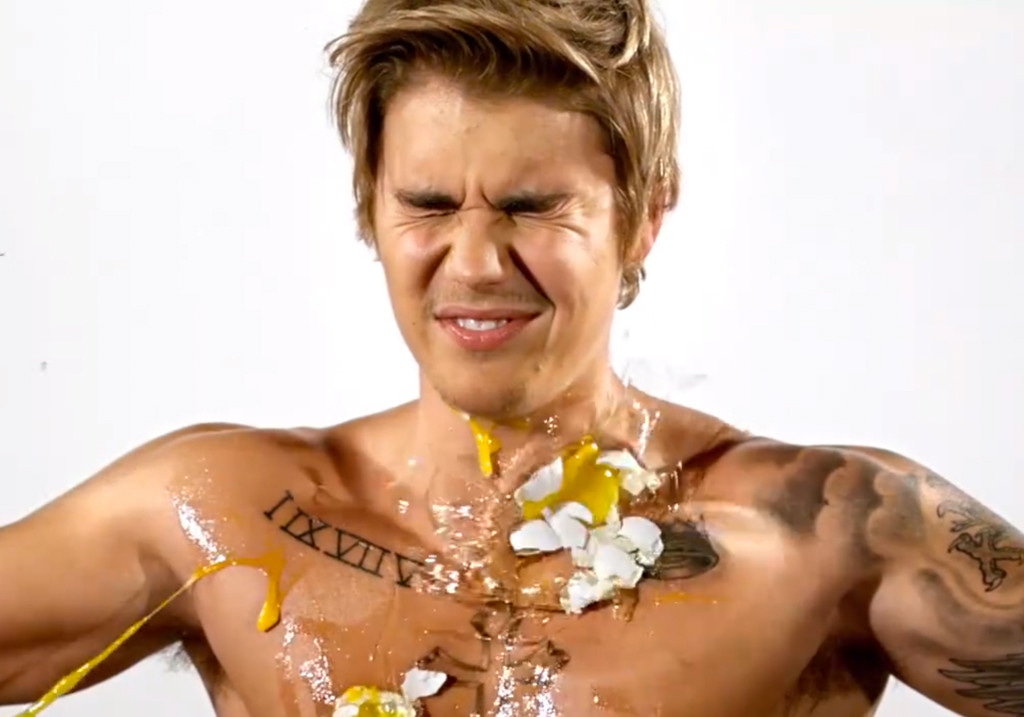 Comedy Central
Seeing Justin Bieber shirtless is like a daily occurrence now. Seeing Justin Bieber shirtless and getting pelted with eggs? That's something you don't see every day and you can thank Comedy Central for the video below. A shirtless (and oiled up) Bieber is at the center of a new promo for…you guessed it, the Comedy Central Roast of Justin Bieber.
Bieber is getting the roast treatment for his big birthday. His 21st birthday that is. Kevin Hart will serve as roast master of the festivities scheduled to air in March.
"I don't normally do roasts, but I had to step out for my guy Biebs…It's his big 21. It's about to be operation roast everyone's ass," Hart said in a statement.
"Watch Justin Bieber learn how poor, defenseless houses feel. The #BieberRoast premieres March 30," the video is captioned. Of course you will recall Bieber's incident involving eggs and his neighbor's house. In the summer of 2014 Bieber pleaded no contest to one count of misdemeanor vandalism for throwing eggs at his next-door neighbor's Calabasas, Calif., home in January. He has paid restitution and taken anger management classes and is on two years probation.
"For years I have wanted Comedy Central to roast me. They said only if I provided them w/ more material so for a year now I have worked hard," Bieber wrote on Twitter when the roast was announced. "Finally after all that hard work for my 21st bday it's happening. Thanks @RyanSeacrest & @ComedyCentral for the announcement. Let's do it :) Lol. #BieberRoast."
No roasters have been announced yet.
The Comedy Central Roast of Justin Bieber will tape on March 14 and air on Monday, March 30 at 10 p.m. on Comedy Central.