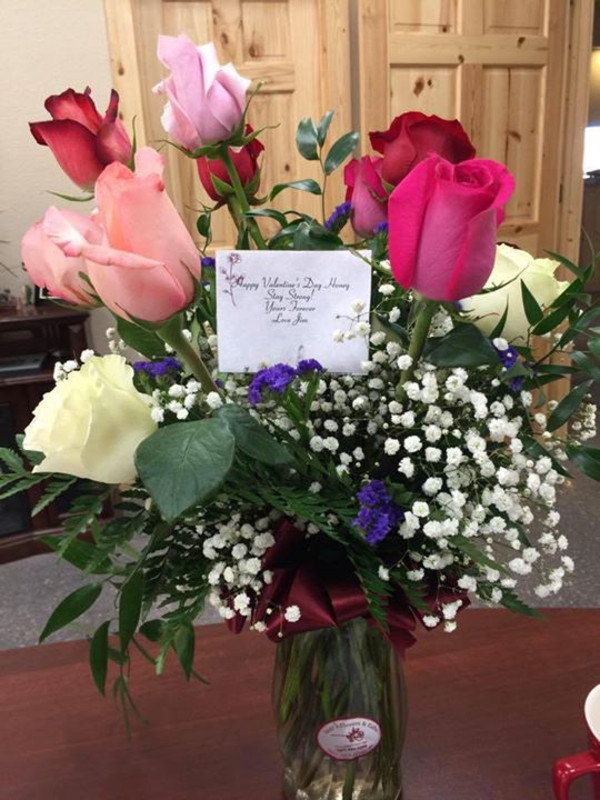 Facebook
And now it's time for a Valentine's Day story that will put all the rest to shame.
Shelly Golay from Casper, Wyoming got a beautiful bouquet of flowers for Valentine's Day from her husband, Jim Golay. She was shocked to get them, as her husband had passed away last July from an inoperable brain tumor.
"I though the kids sent the flowers to begin with," she told NBC affiliate KCWY. So Shelly contacted the flower shop to get to the bottom of the Valentine's Day gift, and that's when she found out what her husband did before his death.
Jim had arranged to have flowers delivered to his wife every single Valentine's Day for the rest of her life.