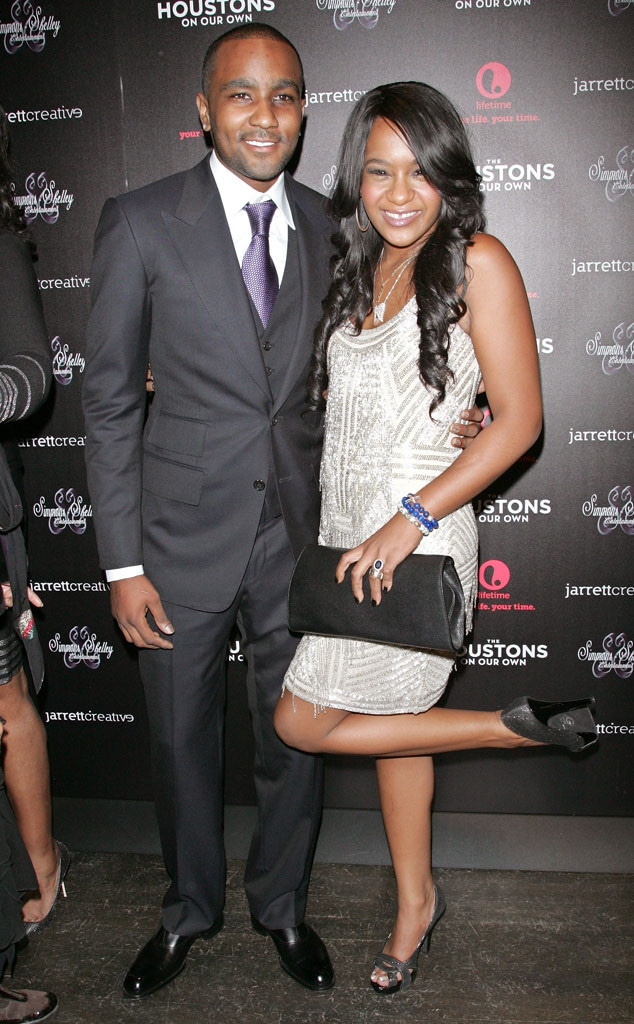 Jim Spellman/WireImage
Bobbi Kristina Brown's longtime boyfriend, Nick Gordon, has memorialized his longtime love in a very permanent way—by getting a tattoo of her name on his arm.
No matter how her health crisis resolves itself, Gordon will forever remember her with his tributary tat. Bobbi Kristina has remained in the hospital for close to three weeks now, but those closest to her remain positive despite the fact that she continues to be on life support.
Although reports have claimed that her family will take her off of it this week, her lawyer told E! News that those are "false stories" and that there is "nothing happening."
The picture, which was posted to Facebook Sunday, shows Gordon sitting in a tattoo parlor chair proudly showing off his new arm ink. The pic didn't include a caption.
The photo came shortly after it was revealed that Pat Houston, Whitney's sister-in-law, has obtained a restraining order against Gordon, preventing him from visiting his girlfriend in the hospital. A lawyer for Gordon has since issued a statement negating reports that he is pursuing legal action to gain admittance to the hospital.
"In response to reports that Nick Gordon is taking legal action, he would like it to be clear, he is not," attorney Randall M. Kessler told E! News. "Mr. Gordon's only concern is the recovery of Bobbi Kristina. He remains in constant prayer for his companion and he hopes to be reunited with her soon. Despite the incredible public interest, we ask and hope that this request can be resolved privately by Mr. Gordon and the family."
The daughter of Whitney Houston and Bobby Brown was found facedown in a bathtub full of water on Jan. 31 in her home, and since then multiple reports have speculated about the status of the 21-year-old's health. Her father, however, wants people to focus their thoughts and prayers on Bobbi Kristina's recovery while giving the family their much-needed privacy.
"We continue to request privacy in this matter," he said in a statement to E! News on Friday. "We thank everyone that supports Bobbi Kristina and God is healing our prayers."