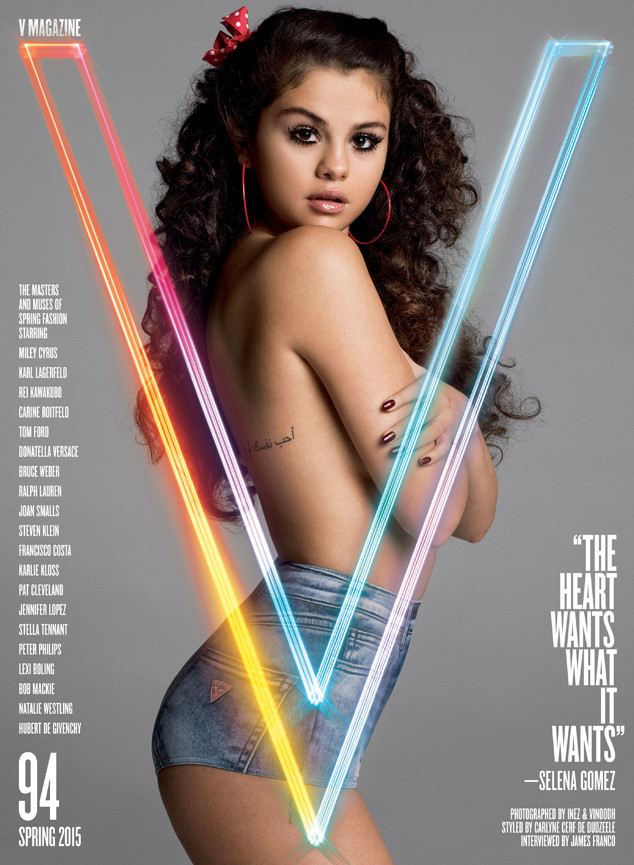 V Magazine
Selena Gomez knows how hard it is to have a successful relationship in the public eye.
In fact, the "Come & Get It" singer knows how hard it is just to work with a guy before romance rumors begin to fly. Heard of a collaboration with Zedd?
But in the new issue of V Magazine available Feb. 26, the 22-year-old opened up like never before about her past boyfriends, even if she doesn't name any outright.
"I think the next time [I have a boyfriend] will be much different...which will definitely not be anytime soon," she shared with James Franco, who conducted the intimate interview. "That's a growing up kind of thing. I was 18 years old, and it was my first love. The older I get, I'm guarding certain things more."
While she doesn't address famous ex Justin Bieber by name, a timeline of their relationship definitely matches up with what the actress is revealing.