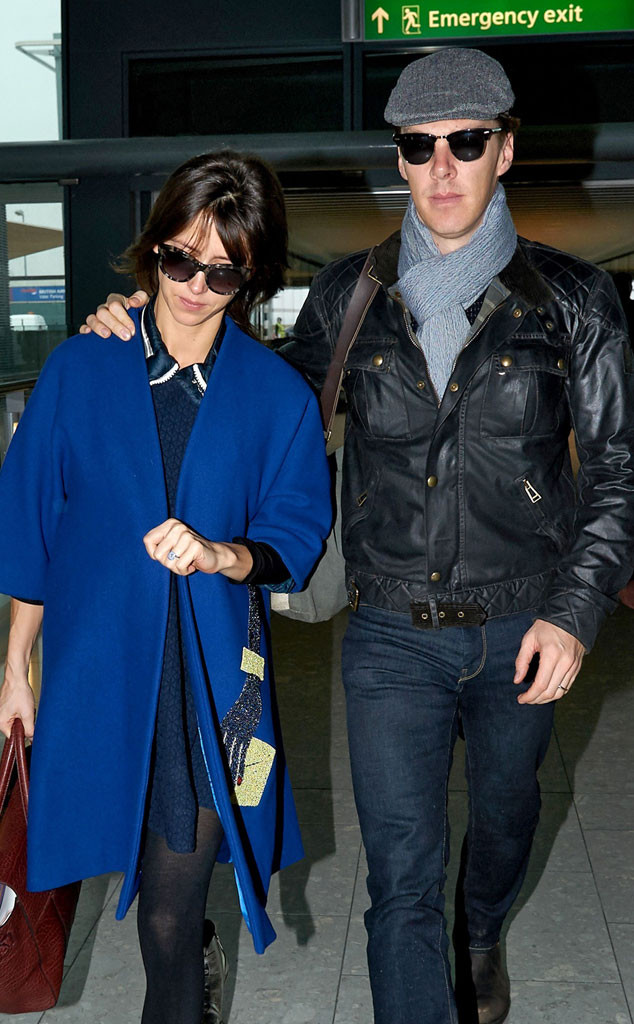 FameFlynetUK/FAMEFLYNET PICTURES
Here come the newlyweds!
Your former boyfriend Benedict Cumberbatch and his new wife Sophie Hunter made their public debut as a married couple on Monday, two days after they tied the knot on Valentine's Day in a private wedding on the Isle of Wight in England, appearing at Heathrow Airport in London.
The actor, a presenter and nominee at Sunday's 2015 Oscars ceremony in Hollywood, wore a wedding band and Hunter, who is pregnant with the couple's first child, also sported what appeared to be one, set flush against her sparkling diamond engagement ring. She covered her baby bump with a long, cozy looking royal blue coat. Both sported sunglasses.