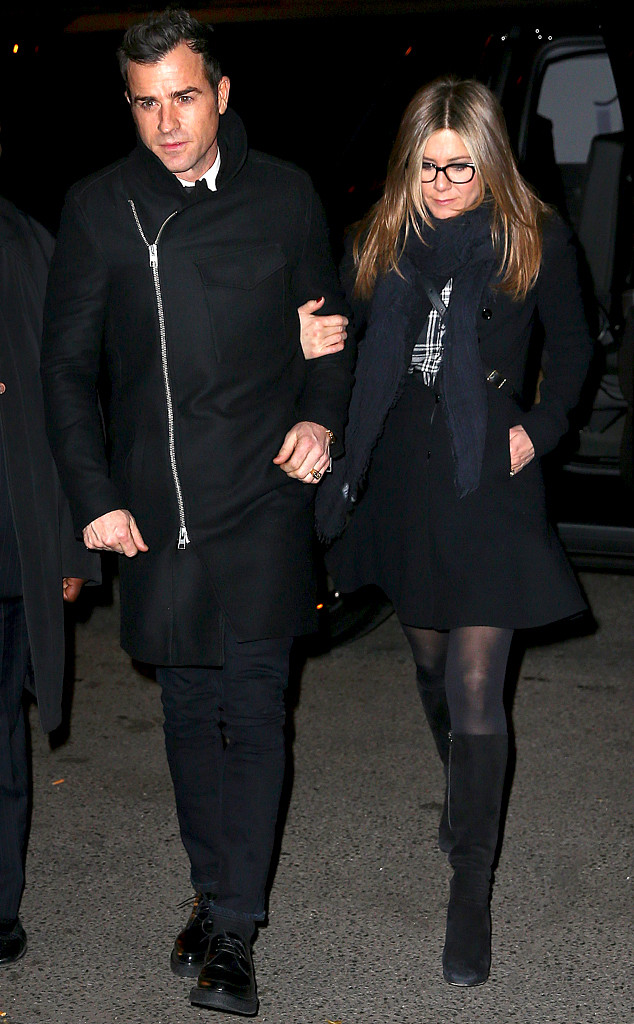 Splash News
Only Jennifer Aniston could throw such a big (and private) birthday bash!
While turning the big 4-6 earlier this week, the A-list actress managed to organize an epic celebration with more than a few famous faces.
E! News has learned Justin Theroux's fiancée gathered her celebrity BFFs for a fabulous dinner at the Roosevelt Hotel in Hollywood this past Thursday.
Eyewitnesses spotted Courteney Cox, Jimmy Kimmel, Malin Akerman, Amy Adams, Lake Bell and Ken Marino arriving around 9 p.m. for a tasty meal. There was also a handful of couples including Tobey Maguire, Sacha Baron Cohen and John Krasinski who all brought along their wives.
"The party appeared to be over just before 1 a.m. in the morning," an eyewitness revealed to E! News. "Jennifer and Justin left through a different entrance as the rest of the party grabbed their cars from valet."