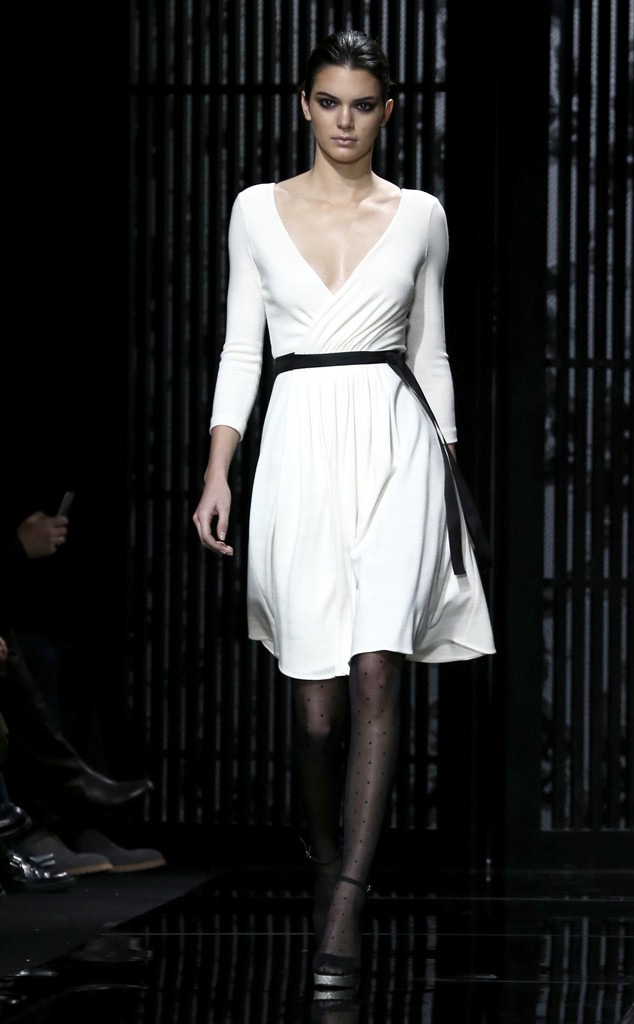 Neilson Barnard/Getty Images
Another day, another world famous runway!
That's the life of Kendall Jenner this weekend as she appeared in her second New York Fashion Week fall show Sunday afternoon.
After turning heads with her dark, serious look in Alexander Wang's event, the 19-year-old worked a more joyful piece from the one and only Diane Von Furstenberg.
While opening the show, Kendall donned black polka-dot stockings, matching suede open-toe heels and a classic ivory wrap dress with a black tie. Sooo DVF!
"All eyes on @KendallJenner," the designer wrote on Instagram hours before showtime. "Our sultry, smoky beauty look. #SEDUCTIONxDVF #NYFW"