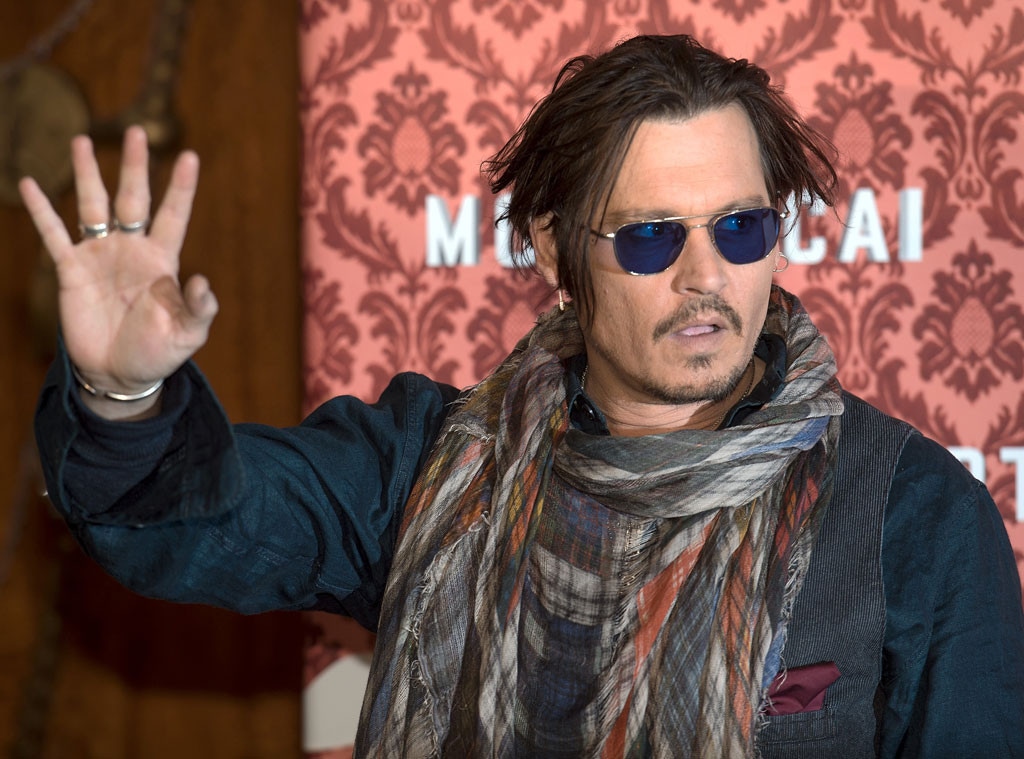 Target Presse Agentur Gmbh/WireImage
Johnny Depp will get to play rock star again soon, alongside two past collaborators and rock legends.
The 51-year-old actor and musician has formed a supergroup, Hollywood Vampires, with shock rocker Alice Cooper, 67, and Aerosmith lead guitarist Joe Perry, 64. The band will perform its first major gig at the 2015 Rock in Rio music festival that will take place in September in Rio de Janeiro, Brazil, according to a statement posted on the event's website, which also says they have recorded an album.
"Alice Cooper and Johnny Depp have been partners for a while and now with Joe Perry also on Hollywood Vampires, they will 'rock it out' yet once again," Cooper said in a message posted on his own site.
The name of the supergroup is an homage to The Hollywood Vampires, a posse of famous musicians who used alcohol as their method of initiation back in the '70s, according to the festival's statement and Rolling Stone. The "Lair of the Hollywood Vampires" was the famed Rainbow Bar and Grill in West Hollywood. Cooper, The Who's Keith Moon, The Beatles' John Lennon and Ringo Star and Harry Nilsson were among the members.
Depp, who plays guitar and had been a musician before he concentrated on his acting career, has performed with both rockers before, as well as with the likes of The Black Keys (at the 2012 MTV Movie Awards), Marilyn Manson and Oasis.
He performed with Cooper at a concert inside a London club in 2011 and a year later, rocked out with him during his performance at a premiere after party for the movie Dark Shadows, in which the actor played a vampire. Also in 2012, Depp joined Aerosmith on stage at two concerts in Los Angeles.
News about the Hollywood Vampires supergroup comes weeks after Depp was quoted as saying at a premiere for Mortdecai, "I've been very lucky to play on friends' records and it's still going. Music is still part of my life, but you won't be hearing The Johnny Depp Band. That won't ever exist." He reportedly criticized actors who capitalize on their acting fame to make music.
The Rock in Rio festival in Brazil takes place on Sept. 18, 19, 20, 24, 25, 26 and 27. Tickets go on sale on April. Hollywood Vampires will perform on the same night as the bands Queens of the Stone Age and System of a Down, which has not been announced. The others groups and artists set to take the stage are A-Ha, Palco Mundo, Slipnot, Katy Perry, John Legend and Faith No More, who this spring will release their first album in more than 17 years.
Another Rock in Rio festival, which does not include Hollywood Vampires, is set to take place in Las Vegas in May. The bands and artists scheduled to perform on the Main Stage are No Doubt, Metallica, Manã, Linkin Park, Ed Sheeran, Sam Smith, Taylor Swift, Bruno Mars, The Pretty Reckless, Rise Against, Echosmith, Empire of the Sun, Ivete Sangalo and Hollywood Undead.
Other acts, who will perform on other stages at the festival, include Legend, Jessie J, Charli XCX, Deftones, Foster the People, Magic! and Of Mice and Men.