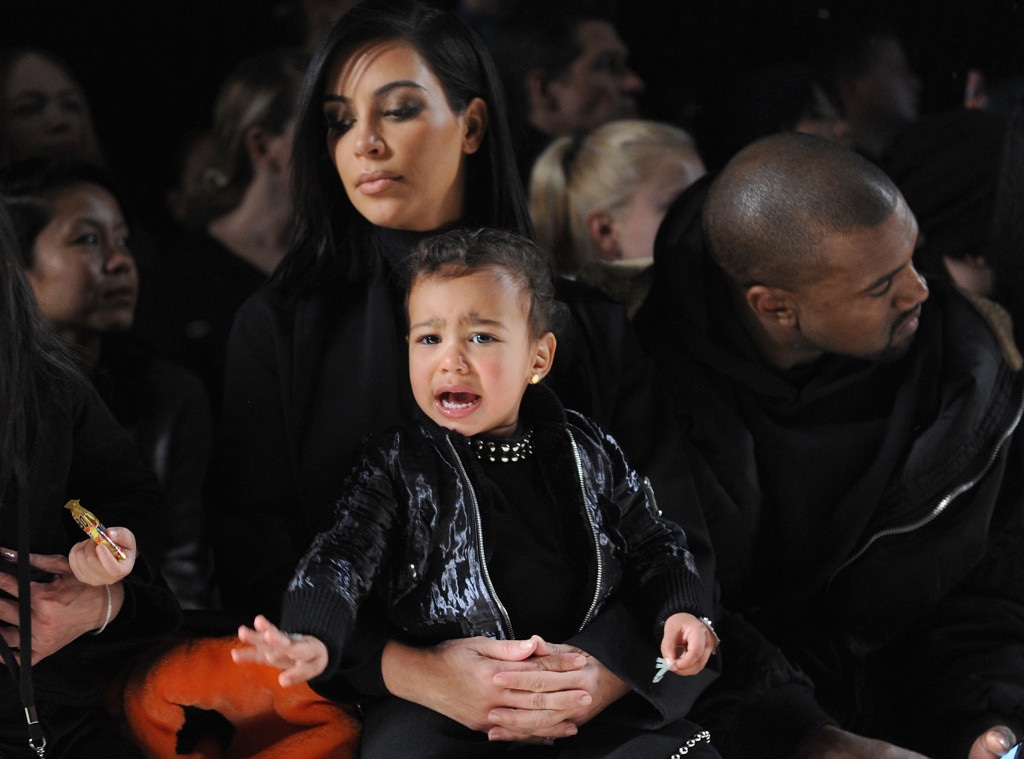 Craig Barritt/Getty Images
Maybe fashion shows just aren't for North West.
Just two days after crying during Kanye West's New York Fashion Week runway show, baby Nori found her way to the front row of another world-famous event Saturday evening.
As it turns out, the 20-month-old got a little fussy once again while waiting to see Kendall Jenner on the runway.
While waiting for Alexander Wang's show to begin, Nori displayed her familiar "not impressed" face while sitting on Kim Kardashian's lap. Shortly thereafter, the mouth opened a little wider and a baby's cry was heard in the packed house. Somebody wanted the show to begin already! 
Luckily, when Kendall stepped onto the stage as part of Alexander Wang's Fall 2015 collection, Nori was on her best behavior. Phew!
Craig Barritt/Getty Images
It's been quite the emotional week in New York for baby North.
When the young fashionista met the one and only Nicki Minaj Saturday afternoon, she was all smiles.
But minutes before Kanye's show was about to begin Thursday, North was taken backstage in hopes that she wouldn't interrupt daddy's Yeezy show. 
Neilson Barnard/Getty Image
In her complete defense, North isn't even two yet. Plus, surviving Fashion Week at any age takes serious skills and help.
The reactions, however, of those around Nori and Kimye are nothing short of hysterical. Whether it's Anna Wintour and Beyoncé looking not impressed or Minaj trying her best to be friendly and shake hands with the little one, everyone can't help but have their eyes on the young star.
Perhaps the next fashion show will be Nori's naptime.
New episodes of Keeping Up With the Kardashians return this spring only on E!