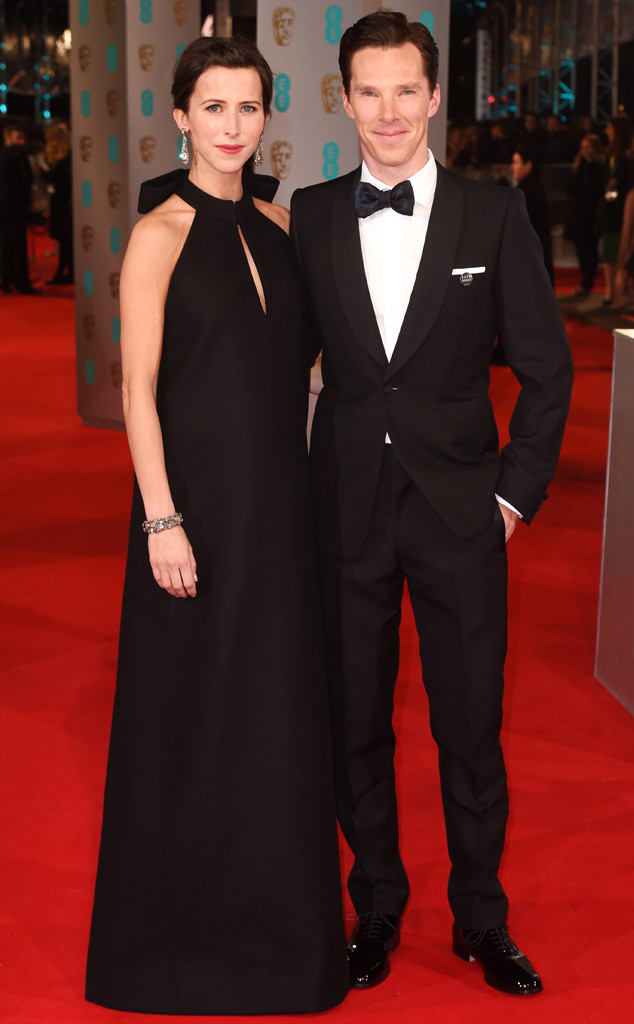 Richard Young/Rex/REX USA
UPDATE: Benedict Cumberbatch's rep said in a statement to E! News on Sunday: "Benedict and Sophie were married yesterday surrounded by their close friends and family. It was a magical day."
__________________________
And just like that, Benedict Cumberbatch is officially off the market.
Less than a year after first going public as a couple, the Oscar-nominated British actor married theater director Sophie Hunter on Saturday in a private ceremony at St. Peter and St. Paul's Church in the town of Mottistone on the Isle of Wight in England, surrounded by about 100 family members and friends, a source told E! News.
Yes, Valentine's Day. A day that will now live in infamy for Cumberbitches everywhere...
Cumberbatch's Sherlock and The Hobbit co-star Martin Freeman was among the guests, the source told E! News. In the most recent third season of Sherlock, Cumberbatch's title character had served as the best man at the wedding of John Watson, played by Freeman.
But back to the newlyweds! Their wedding ceremony was followed by a reception at the centuries-old Mottistone Manor. Hunter's maternal great-great-grandfather is John Seely, the first Baron Mottistone, whose family had purchased the property in the 1860s.
Cumberbatch and Hunter's engagment was announced the charmingly old-fashioned way, with a notice placed in the London Times in early November. Less old-fashioned was the reveal two months later that Hunter was pregnant with their first child together—but Cumberbatch was aglow with the bloom of love regardless.