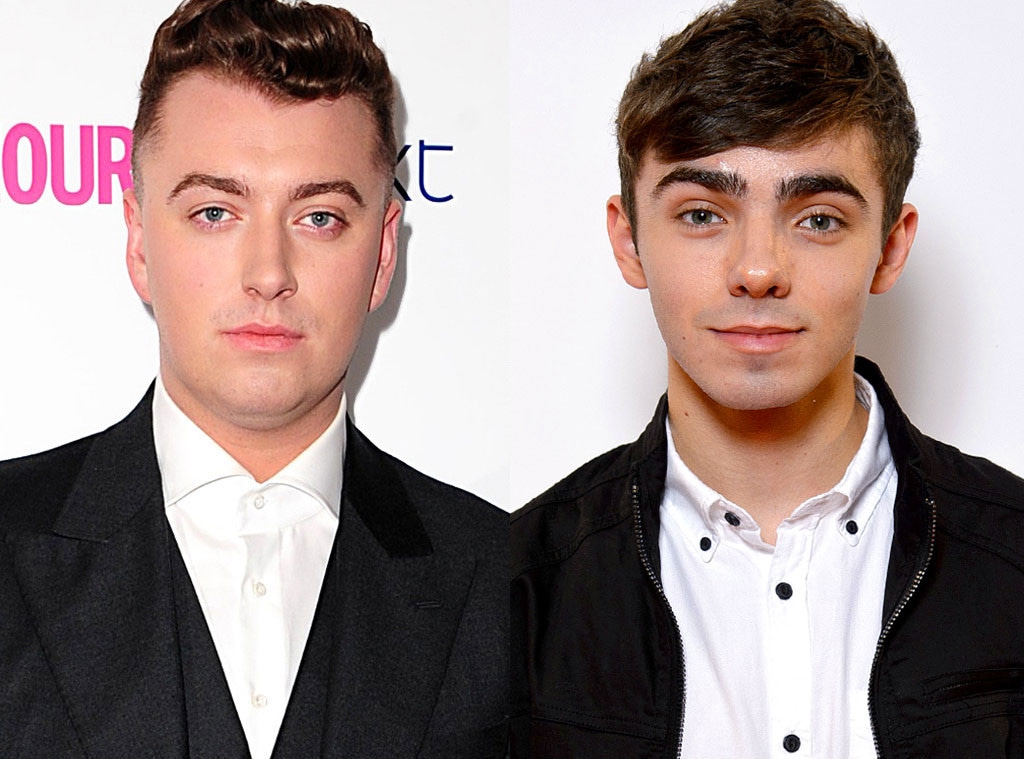 Ian West/Ben A. Pruchnie/Getty Images for Nickelodeon
Nathan Sykes admits he has a thing for his fellow Brit singers.
"Sam Smith at the Grammys was just insane," the former member of The Wanted told me the other day from his home in London, where he's working on his debut solo album. "I've listening to a lot of Sam Smith, Ed Sheeran and I'm living in hope for this Adele album. So, yes, I am quite biased toward the Brits."
And if all goes well, Sykes says he and Smith may be making some music together.
"We've spoken about going into the studio before and I think it's quite likely going to happen over the next year," he said. "It'll be insane. I think it'll be such a great opportunity to create something really cool."
He describes his solo sound as "soulful pop."
Sykes realizes he's got to prove he has musical chops beyond his boy band days. "I think people just kind of saw me as the baby-faced one from The Wanted and the young one who sang like a couple of verses in 'Glad You Came,'" he said, adding, "This is an opportunity to show that I can write and produce really good music."
Courtesy: Frank Ockenfels/E!
Sykes confirms that one of his new tracks is about his breakup with Ariana Grande.
But don't go listening for any dirt.
"It's a very nice breakup song," Sykes said. "I think if people are expecting me to throw shade…that's not going to happen. I'm not that type of person. I'd like be known to be a very kindhearted person."
Awww.
Sykes isn't dating anyone at the moment. "I've been very busy over the last year and there is unfortunately no time for romance in my life," he said.
In fact, he said his Valentine's Day plans included eating "lots of chocolate" and watching…Breaking Bad?!
"It's Breaking Bad or 'All by Myself' on repeat all day," Sykes laughed. "I think Breaking Bad is the better option."