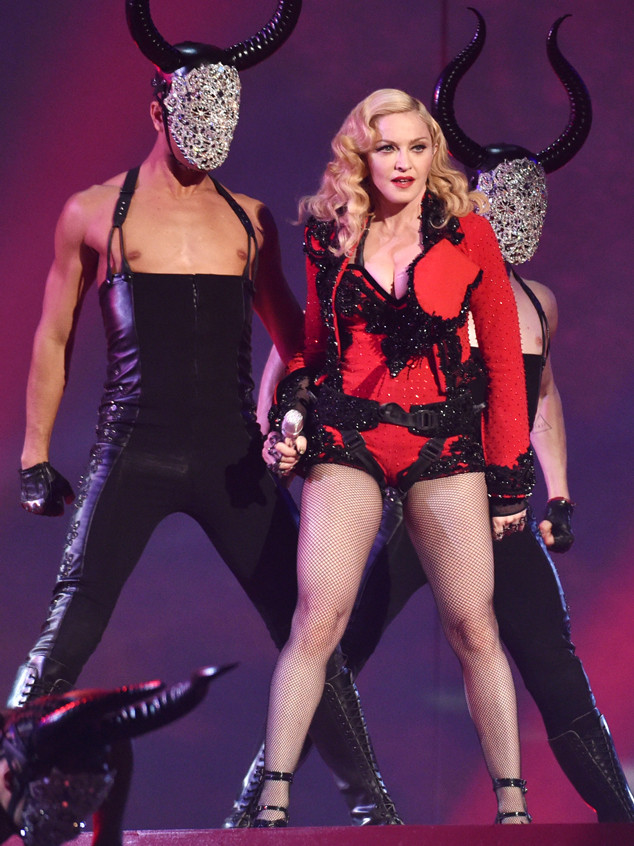 John Shearer/Invision/AP
All hail the Queen of Pop!
Mariah Carey may not always be able to pull it off, Britney Spears can't seem to do it either…but there's one songstress in the game who is completely unstoppable both in the studio and on the stage.
Madonna was on fire Grammys night during her killer performance of "Livin' for Love" and now we have even more proof—you know, in case you needed any.
The isolated track of Madge's vocals during the show has just been released and it shows that even at age 56, she's still on top.