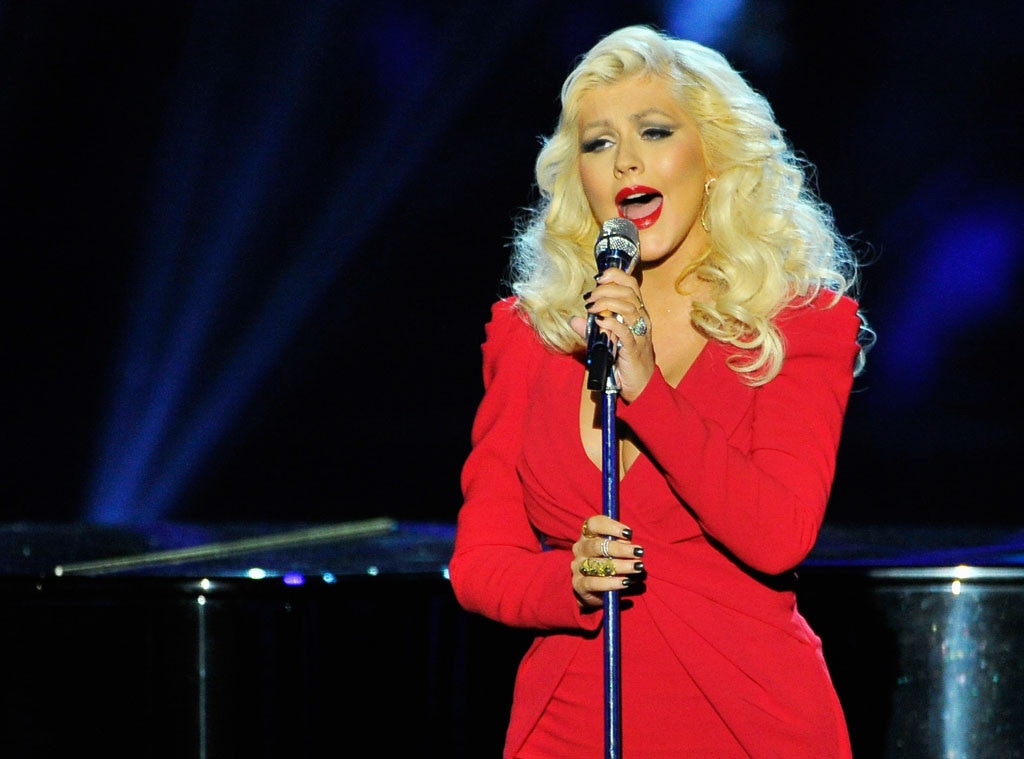 Steve Jennings/Getty Images for Breakthrough Prize
Nashville is about get dirrty! Christina Aguilera has just joined ABC's Southern soap in a major arc that kicks off this spring. E! News has confirmed that The Voice judge will guest star in multiple episodes of the primetime soap.
So who is the pop icon portraying? Will she be a love interest for the plethora of hot and single men? Or perhaps a rival singer to Rayna (Connie Britton) or Juliette (Hayden Panettiere)?
None of the above! Aguilera is actually going to bring a little pop to the country music business as Jade St. John, a pop superstar.
Jade has been going pretty much non-stop since she broke out in the music world 10 years ago and she arrives in town for a two-night stand at the Bridgestone, and a "vacation" from her life.
In truth, however, she really wants to soak up the Nashville music scene. Jade has always loved country music—she grew up listening to it, and she still listens to it now. In fact, if her label would let her, she'd even record a country album. Christina Aguilera, country singer?! We are so into this. But Jade's label wants her to stay on brand and in the pop world, since she is "astoundingly talented and her career supports a massive machine. She's a bird in a golden cage—surrounded by her success, and trapped by it, too."
Now excuse us while we hope and pray for a Burlesque-inspired throwback number...#neverforget.
Nashville airs Wednesdays at 10 p.m. on ABC.