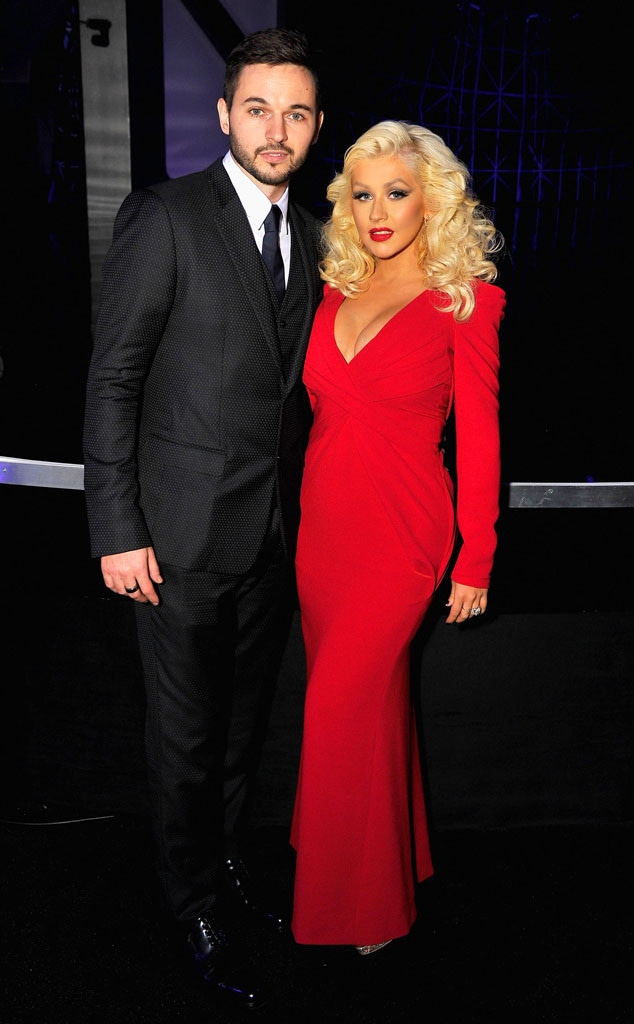 Steve Jennings/Getty Images for Breakthrough Prize
Not every bride-to-be is a bridezilla!
In fact, getting married isn't high on Christina Aguilera and Matt Rutler's to-do list. "Having just moved into a beautiful new home we call 'the Sanctuary,' having a baby, and now being excited to get back to work, I have my hands full and am not in a rush to set a date," says the six-time Grammy Award winner, who got engaged to Rutler on Valentine's Day in 2014. "I want to plan it and cherish the moment, while not feeling rushed. So when the schedule is more clear and I can take some downtime again, I can focus on that. Our love is secure enough that we don't need a wedding to prove our love and commitment."
She adds, "We are enjoying our daughter, our family and our work for now."
(Aguilera was married to Jordan Bratman from 2005-2011.)
Whether they will have another baby before tying the knot is anyone's guess. "Right now my focus is geared on my work since I stopped the world for Summer last year," Aguilera, 34, reveals. "So before I think about having any more I want to get back to me first. I do think that's important for all moms."
After sitting out for two seasons, Aguilera returns to NBC's The Voice beginning Feb. 23. Being successful in both her personal and professional life "takes a lot of patience and a lot of love," the diva tells People.
Luckily, Aguilera has picked up a few tricks since she gave birth to son Max Bratman seven years ago.
"Watching them grow is an incredible thing. I try to remember to cherish every moment, because I know it won't last forever. The pitter-patter of their little footsteps running down the halls, the way your heart just melts when they say in their tiny voices that they love you, and how their little toes and fingers are so small and kissable," the "Genie in a Bottle" singer says in People's Feb. 23 issue, out now. "It's a beautiful thing to experience them evolve into the people they become and wonder what they will offer the world one day."