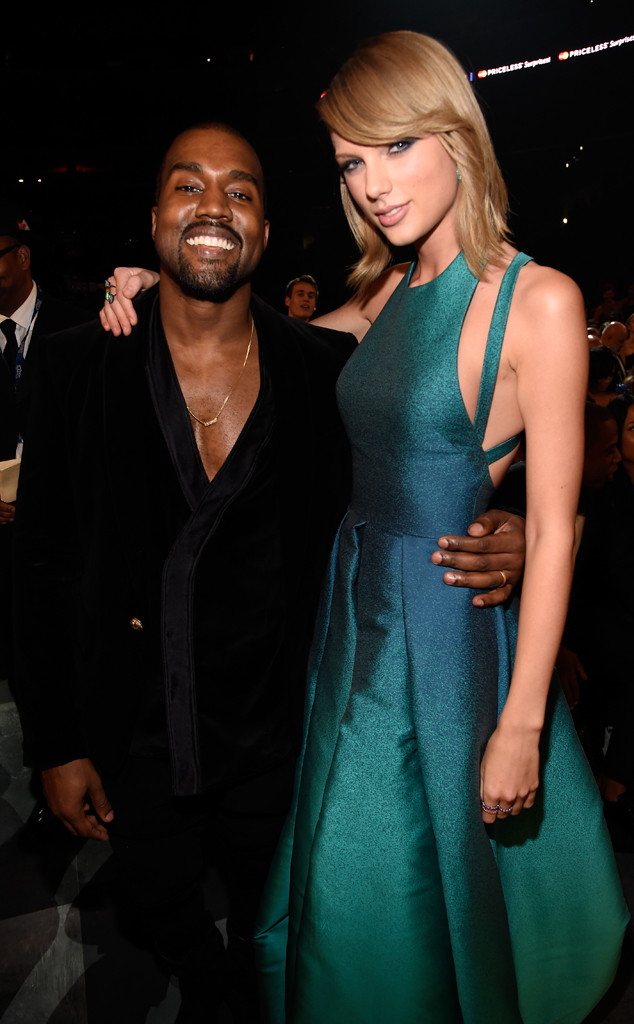 Kevin Mazur/WireImage
Taylor Swift was M.I.A. Thursday.
When Kanye West debuted his Adidas collaboration as part of New York Fashion Week, the people nearest and dearest to him showed their support by sitting in the front row, including Hailey Bieber, Beyoncé, Justin Bieber, Big Sean, Diddy, Jay-Z, Kendall Jenner, Khloe Kardashian, Kim Kardashian, Kris Jenner, Rihanna, Russell Simmons, Alexander Wang, Pete Wentz, North West and Anna Wintour. Swift "was supposed" to be at the show, Kanye revealed to Vogue's contributing editor André Leon Talley. "I don't know what happened."
With a smile on his face, Kanye added, "I'd like to see everyone wearing everything."
Taylor has yet to address her absence at Kanye's runway show via her social media accounts. However, a source tells E! News, "Taylor wanted to attend but had a scheduled photo shoot that day that she could not move."
The photo shoot was scheduled months ago, the source adds.
For his collection, Kanye wanted to make sure the clothes weren't "about the logo." The rapper also credited Adidas for "supporting me as a creative to get across the real vision."
André also asked Kanye about his post-Grammys rant during the E! After Party.
"I feel good. I feel like a human being. I feel like a man. A man can make mistakes. A man can have an opinion. A man can be hypocritical," the "Only One" rapper explained. "But, you know, I feel like I have blood in my veins, that my blood hasn't been turned cold by the concept of celebrity or missed opportunities or perception."