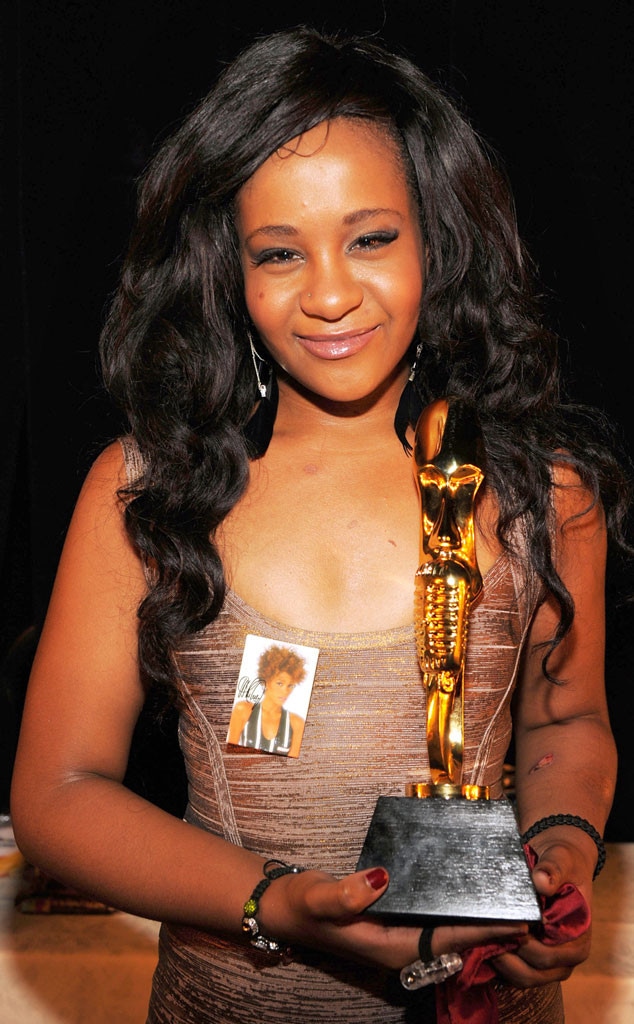 Kevin Mazur/WireImage via ABC
The tracking of Bobbi Kristina Brown's every move before she was found unconscious in her bathtub on Jan. 31 continues.
A police report shows that the 21-year-old, who remains on life support at an Atlanta hospital, was in a car accident on Jan. 27 that sent two other people to the hospital to be treated for injuries.
Per authorities, Brown lost control of the Jeep Liberty she was driving and hit an oncoming vehicle. The driver of the other car and a passenger who was with her were the ones taken to the hospital.
E! News previously confirmed that a bench warrant had been issued for Brown's arrest for skipping a court date pertaining to a traffic violation—driving without a valid tag—from last September. The warrant has since been quashed in light of her condition.
The Roswell Police Department is currently conducting what they have confirmed is a criminal investigation into the events that led to Bobbi Kristina's hospitalization. Family, including father Bobby Brown and maternal grandmother Cissy Houston, have rallied to be at her bedside.
Meanwhile, a lawyer for Bobbi's longtime boyfriend, Nick Gordon, has issued a statement denying reports that he is pursuing legal action to gain access to his girlfriend in the hospital. He and Bobbi's family have had issues in the past, and Pat Houston, the late Whitney Houston's sister-in-law, actually has a restraining order in place against Gordon.
"In response to reports that Nick Gordon is taking legal action, he would like it to be clear, he is not," attorney Randall M. Kessler told NBC News. "Mr. Gordon's only concern is the recovery of Bobbi Kristina.  He remains in constant prayer for his companion and he hopes to be reunited with her soon. Despite the incredible public interest, we ask and hope that this request can be resolved privately by Mr. Gordon and the family."
Yesterday, Feb. 11, was the third anniversary of Houston's death. She accidentally drowned in her bathtub in a suite at the Beverly Hilton hotel.