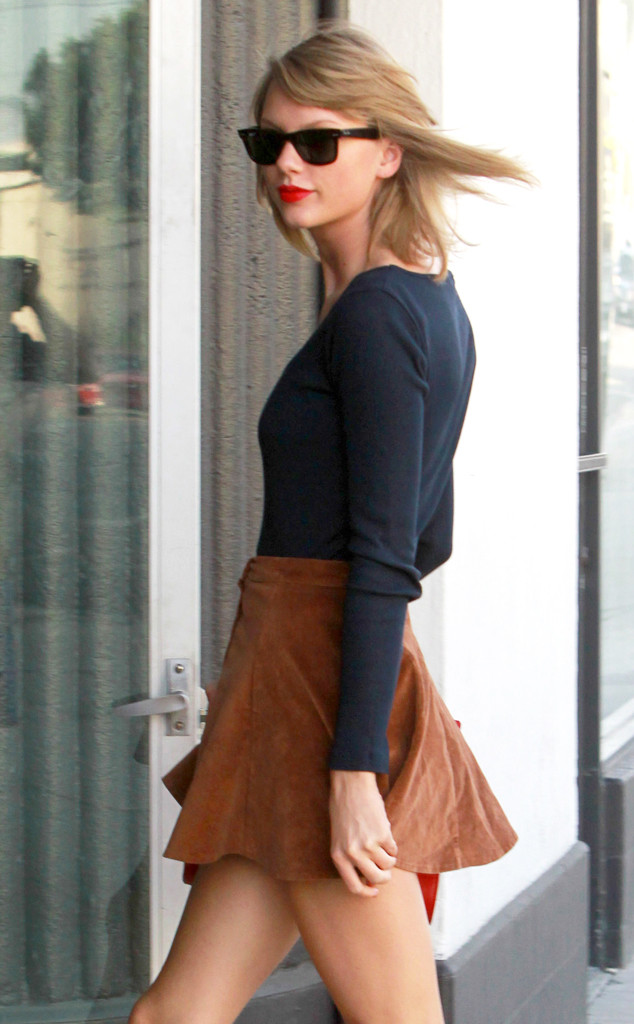 RMBI/AKM-GSI
Should Kasey Andrew ever have to deal with heartbreak again, she has some wise words from a very famous friend to fall back on.
The young Taylor Swift fan recently had to nurse a broken heart after ending things with her boyfriend, but what she got out of that breakup was pretty amazing—Andrew actually got some healing words from her favorite singer!
And now she's dishing the exclusive details to E! News on how it all went down and how she plans to cherish the sweet words T.Swift offered her on Tumblr.
"I have a chalkboard in my room, so I wrote, 'It's so devastating to come to terms with speaking of someone in past tense when you used to see them as your present and your future,'" she begins to tell us. "Taylor understands that it's devastating, now it's on my chalkboard as a reminder. It's okay to be hurt."
But that's not all...