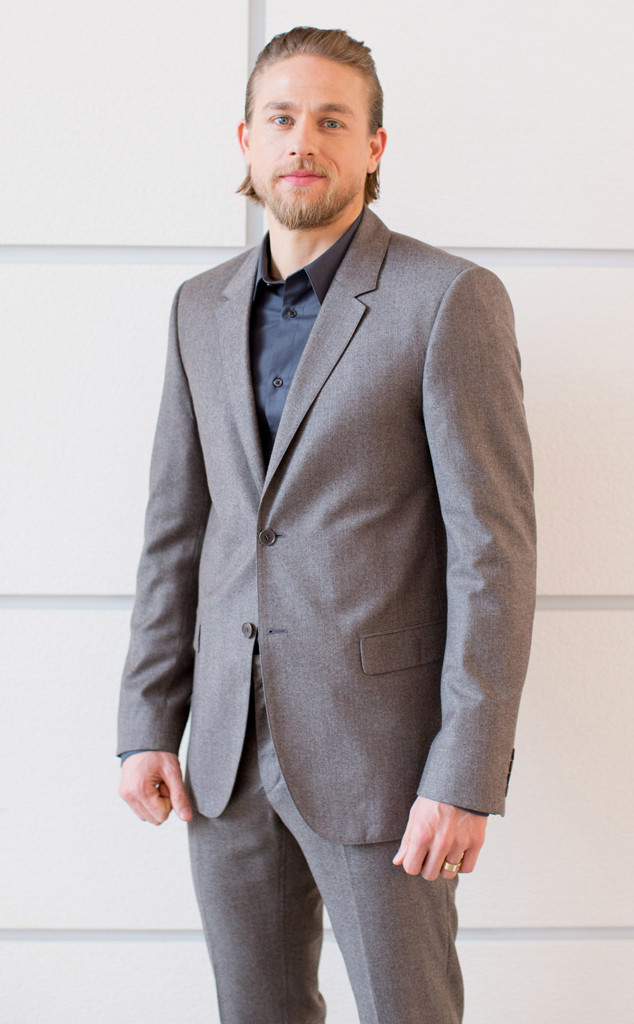 Kevin Tachman/Getty Images for Calvin Klein
Charlie Hunnam is quite a character!
The 34-year-old Sons of Anarchy star had a very candid conversation with Canada's The Kit about a healthy variety of topics—like nudity, different smells and his beloved cat—oh my!
Let's backtrack a moment, though. As you surely recall, Hunnam pulled out of his role as Christian Grey in Fifty Shades of Grey back in 2013. This decision had nothing to do with the revealing nature of the flick, though. In fact, Hunnam said he's "very comfortable with taking my clothes off for the camera," noting that onscreen nakedness "never really bothers me."