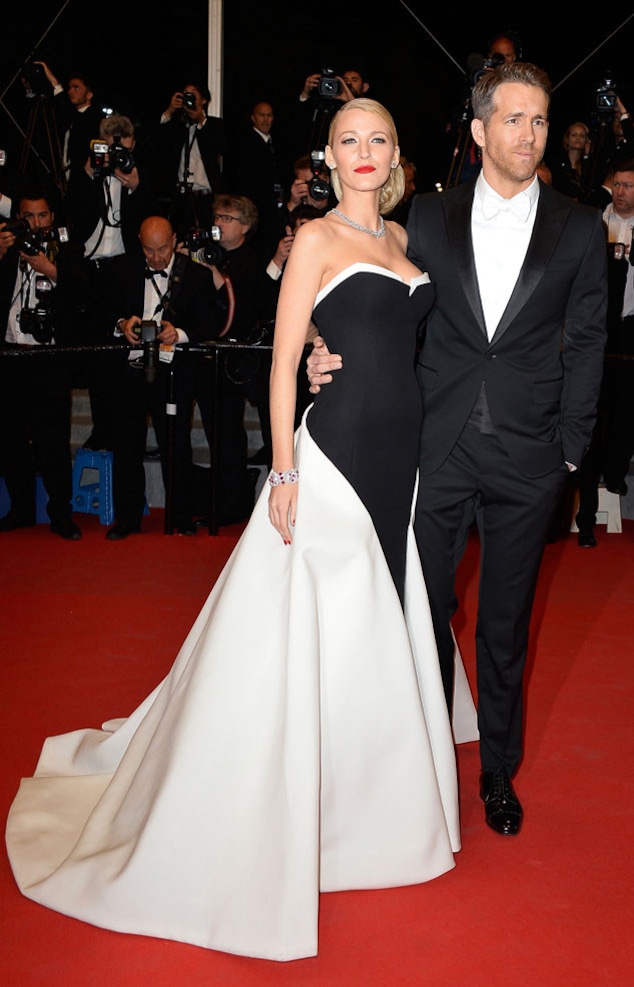 Pascal Le Segretain/Getty Images
Ryan Reynolds has been doing all sorts of press for his upcoming film, The Voices, so we have to hand it to him for having not let the cat out of the bag regarding his daughter's name.
Not one little slip-up, not even when David Letterman really grilled him last week, prompting the actor to quip, "I should've worn my cup!"
Reynolds and wife Blake Lively welcomed a baby girl close to two months ago, and they've yet to reveal what they've called her—you know, legally.
After rumors ran rampant that they had named her Violet, Reynolds at least deigned to put those to rest, telling USA Today, "No, that's not the name. I don't want to get into that but I don't know where that came from."
But now, a source has revealed a name to us, one that really couldn't be more different in tone and inspiration than Violet. We're hearing that Blake and Ryan named their baby...
James!
So that would probably mean James [insert middle name here] Lively Reynolds, or perhaps just Reynolds. Verdict?
Very cool!
And if that sounds like a boy's name, remember—her mom is named Blake. Jaime King used to go by James, not to mention Ryan is an increasingly popular girls' name. So really, most names are equal opportunity appellations these days—anything goes!
Moreover, what we know for sure is that Reynolds and Lively are loving being parents.
"The best thing about it—well, everything's great about it," Reynolds told E! News at Sundance last month. "The least impressive thing is the complete lack of sleep." He confirmed that his daughter did indeed have him wrapped around her little finger, adding, "That started well before she was born!"
Sounds like a Lively baby, that James!