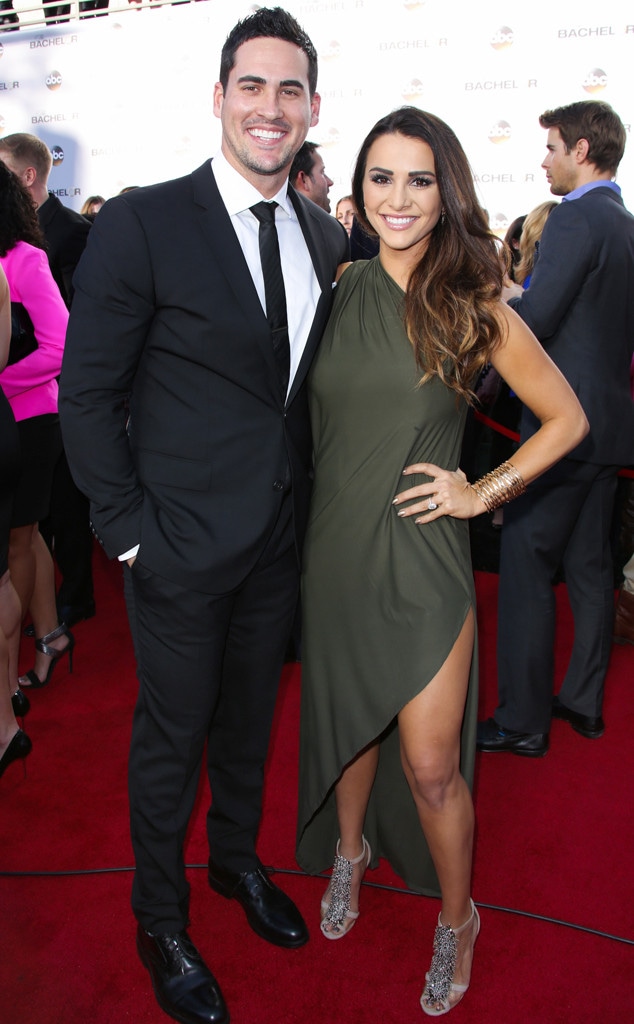 Paul Archuleta/FilmMagic
If your heart still hasn't recovered from the awesome Thunderdome date that was Ashley and Kelsey in the wilderness…Well, you might want to prepare yourself for what's next on The Bachelor. A TWO-FER! 
We get the usual episode Monday night. But we also get an hourlong "Chris Tells All" special on Sunday night. And surprise! Former Bachelorette Andi Dorfman will be sitting down with Chris Harrison to talk about her recent shocking (we were shocked!) breakup with Josh Murray.
"We have Chris [Soules]," Harrison explains. "We have Kelsey. And I also sit down with Andi and she speaks candidly for the first time since her breakup with Josh. She was heartbroken, and it was rough, and it's a brutal interview, but I was really proud of her."
So what of the rumors that Andi might return as The Bachelorette again?
Well, Harrison killer of dreams (kidding), squashed that notion.  "I love Andi to death but I don't think she would do it again. She really is heartbroken...We've had no discussions abut bringing her back."
Andi and Josh announced their breakup last month just days after appearing happy and PDA-y on The Bachelor premiere's live red carpet. It's only been five months since The Bachelorette finale and Harrison admits he was completely blindsided by the split.  
"When Andi and Josh got engaged," Harrison tells me. "They were full on head over heels in love, and I was there, and I would have bet my house and everything that they would make it. I wanted to believe in them, and so did Andi, and you'll see in the interview that she couldn't have been happier and she couldn't have believed more in her heart that she would never ever have to date or see another man ever again. But then it didn't work."
"I had a ton of questions," Harrison adds, "because I was really caught off guard [by the breakup]. And I was very candid about my questions about that and really wanted her to explain because I didn't know either. We get to the bottom of all that. I think it's a really good kind of open, tell-all interview from her." 
So what about the next Bachelorette? Who will it be? "We have not picked a Bachelorette, for sure," Harrison tells me. But he will weigh in on the two girls we have heard are rumored to be contenders—Britt and Kaitly--while refusing to comment on whether they are actual possibilities, given, of course, that we don't know the outcome of the current Bachelor season.
"They'd be two very different bachelorettes. Kaitlyn would be a blast. I would love to do it with her. She's just fun. She reminds me a little bit of Michelle Money who I also love and adore.  Self-deprecating, amazingly quick-witted sense of humor, she kind of gets it. I love that kind of show. It would be fun for me selfishly to do it with her.
"Britt, on the other hand, would be a great show in a totally different way. I think it would be emotional, heartfelt, there would be a lot of tears, there would be a roller coaster ride. I think they would both produce very good shows in really different ways. And Britt's obviously drop-dead gorgeous and I think men would be falling all over themselves to have a chance to date her."
And maybe she would even shower for the occasion?
Sorry. Had to be said.