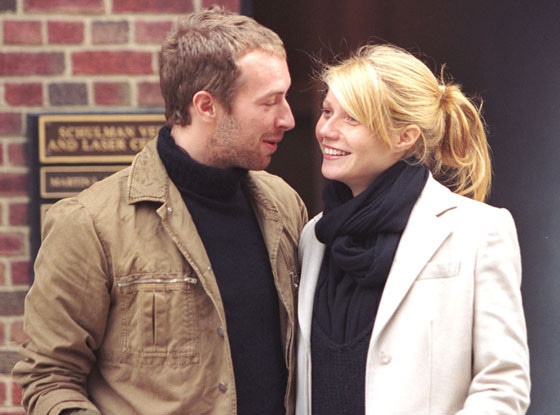 Val Malone/Getty Images
Gwyneth Paltrow and Chris Martin's March 2014 separation announcement may have been a surprise to fans, but the longtime couple had actually started parting years before.
In the latest issue of Marie Claire Australia, the 42-year-old actress reveals she and the Coldplay rocker began their "conscious uncoupling" back in 2012 when she was filming Mortdecai with Johnny Depp. The Oscar winner also recalls asking her co-star and pal for breakup advice.
"Nobody knew what Chris and I had been going through, so I didn't say, 'Hey, this is what's happening,' but I did ask him mostly children-centric questions, like, 'How is it on them?' and 'How did you do it?'" Paltrow told the mag.
Paltrow added of their split, "It's very sad. You have an expectation of your life, and it's sad to change that expectation."
When Paltrow and Martin announced their separation last year, more people focused on Paltrow's term "conscious uncoupling" than their breakup. "OK, you can make fun of the term or whatever. I didn't invent it," Paltrow tells Marie Claire.
Today, Paltrow and Martin are the friendliest of exes. "We've worked really f--king hard to get to [this] point," Paltrow said. "But we're very, very close, and it's so nice. I feel like it's, in a way, the relationship we were meant to have."