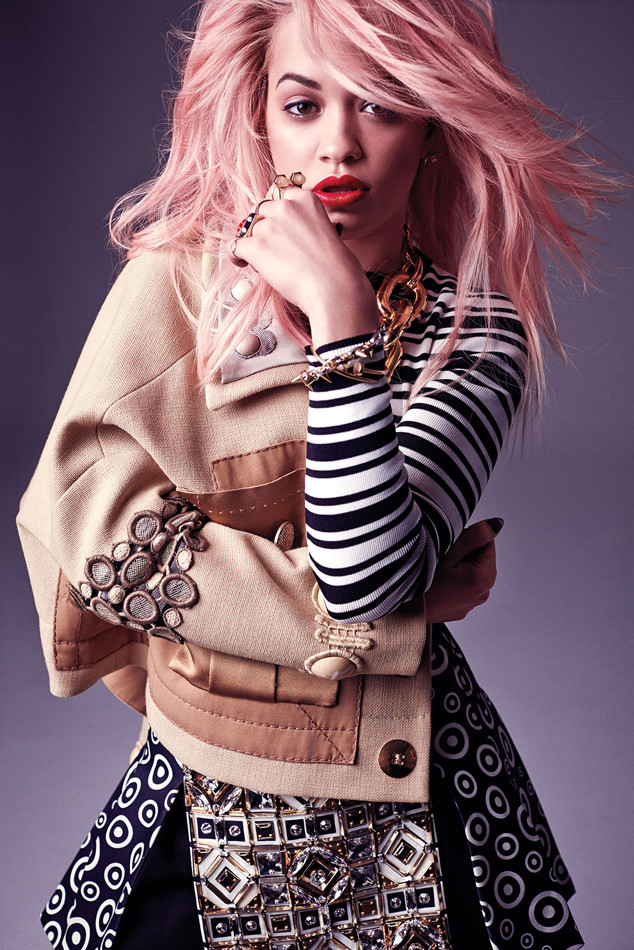 Nylon Magazine
Like Anastasia Steele in Fifty Shades of Grey, Rita Ora has embraced her inner goddess.
The singer plays Christian Grey's sister in the movie, but as she reveals in NYLON's March 2015 issue, she's also hard at work on her music. "It was a process to be like, 'F--k it! I'm just gonna be me.' With the first album, I was so hyped up to be signed with Jay-Z. I was like, 'Whatever! Jay f--kin' Z!' Two, three years later, I was like, 'You know what? People are actually interested in what I'm saying and how I'm dressing and how I'm acting.'" Her sophomore album will be a bit sexier than her debut. "It's like, 'Yeah, I grew up and I looked at my arse, and it got a bit bigger and I'm sexier now.' Might as well flaunt it!" the "How We Do" singer explains. "I feel more womanly."
"I wanted the album to be dark and sexy, but still approachable, because I'm not a dark person."