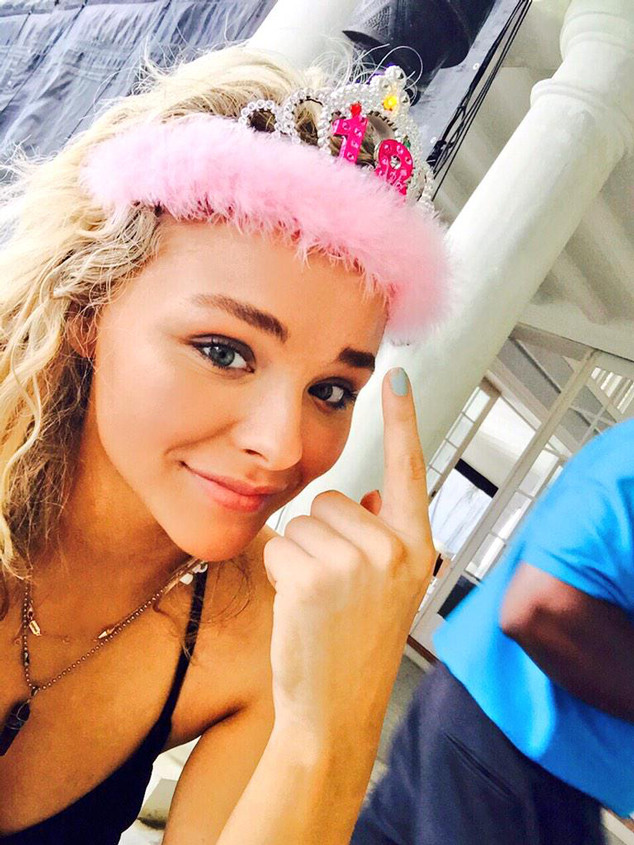 Twitter
Somebody feels like a princess on her 18th birthday!
Chloe Grace Moretz celebrated her special day Tuesday by traveling to Jamaica with a few close gal pals.
Wearing a black bikini in the sunshine, the actress immediately relaxed on a boat with friends while enjoying a little piece of paradise.
"#Jamaikingmecrazy," she captioned on Instagram while she posed with a giant smile on her face. "#Cornypun #18."
Hours later, Chloë donned a similar bikini with one eye-catching accessory. It's time to bring out the birthday crown! "So…I'm 18," she tweeted to her followers." Wearing an 18 tiara…"