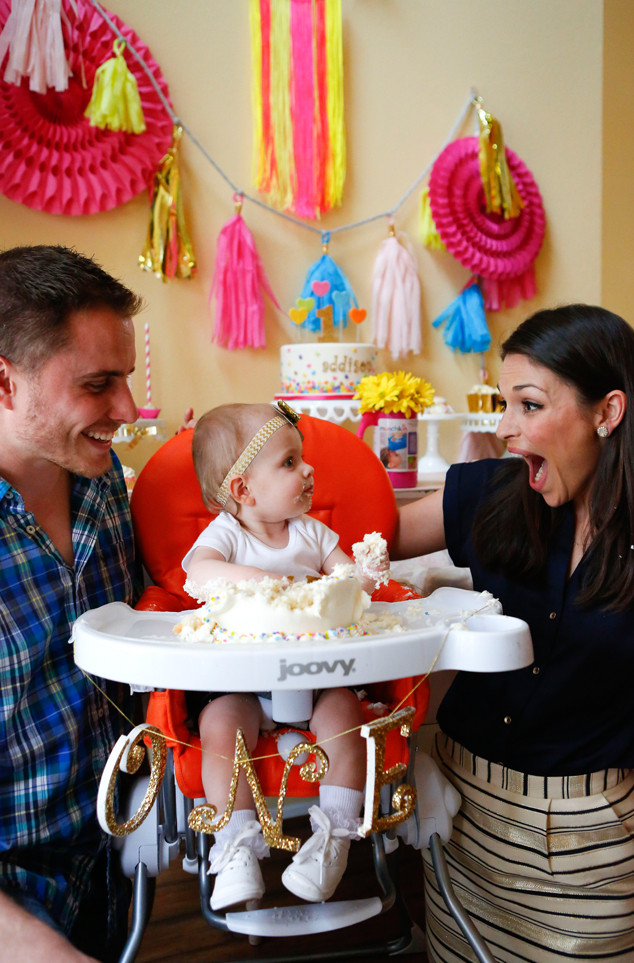 Dusty Lu Photography
Best first birthday party ever!
DeAnna Pappas Stagliano and husband Stephen Stagliano celebrated their daughter's first year of life over the weekend with a fabulous bash filled with lots of love.
Held at the family home on Saturday afternoon, the party was themed "sprinkled with love" and featured bright pink, lime green, yellow, turquoise and metallic gold color scheme.
According to a source, guests enjoyed a confetti balloon bar, a neon rice sensory station, photo booths and custom crowns. Mac and cheese, BBQ items and a variety of salads were available to eat while visitors enjoyed La Croix sparkling water.
"So much fun at Addison's first birthday party," Pappas shared on Twitter after the weekend celebrations put on by Good Carma Studio. "She was one happy girl."